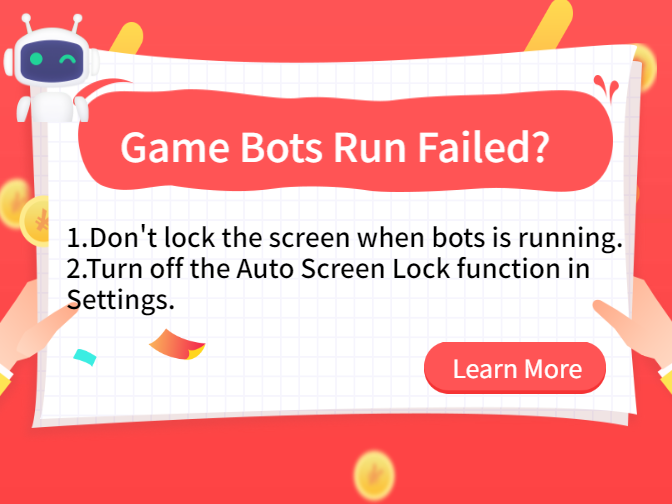 Error:
The Game Bots fail to run on your phone when your phone's screen is locked. The Game Bots cannot click on the screen correctly while the phone's screen is locked, which may cause the Game Bots to fail.
Solution:
If the Game Bots fail on your phone, please do not lock the screen when it is running. And turn off the Auto Screen Lock function in the Settings. 
Auto screen lock
The following provides you with the Auto Screen Lock path for some common devices. If your phone is not on the list, please inquire or consult the customer service of your mobile phone manufacturer.