How to find all Hay Day building materials fast without diamonds to upgrade silo or barn is an insurmountable problem if you don't use these tested ways to find all building materials.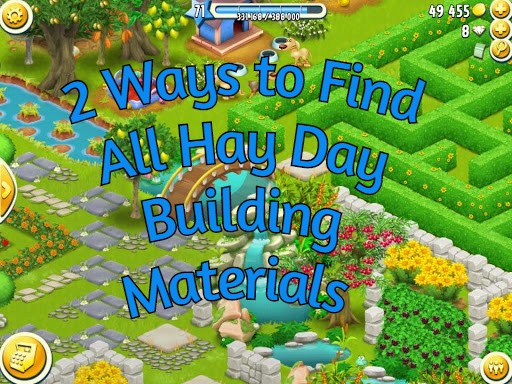 No. 1 Tested Way to Find All Hay Day Building Materials - Reap Wheat as much as you can!
Farming and harvesting wheat are the fastest way to obtain all building materials in Hay Day. Because this has a higher probability of dropping building materials than other methods. Since different crops have different maturity times, be sure to choose the wheat which is with the least maturity time to grow, so that you can quickly harvest in a short time and quickly obtain building materials.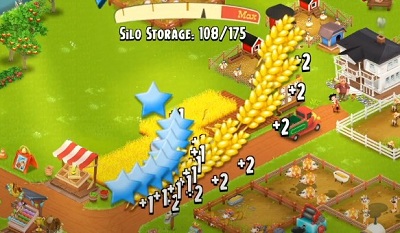 At the same time, note that when you quit the game, you can choose the crops with the longest maturity time to plant, so that you will not waste your online time, and you can spend more time on growing wheat and earning building materials.
If you think it is still very hard, you can choose to let the game robot help you get the building materials. This robot will automatically plant, harvest, and sell automatically, saving you time and energy. See: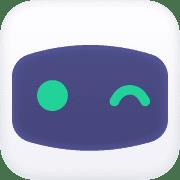 Hay Day Bot
- With Hay Day; - Auto plant (Wheat、Corn、Carrot); - Auto harvest; - Auto sell them in road-side shops; * Support all Android devices (Requirements: Android 7.0+)
2021-12-08 | V1.4.4
Get
No. 2 Tested Way to Find All Hay Day Building Materials - Roadside Shop
The second way is to get it quickly through the roadside shop. As long as someone sells building materials, players can quickly buy building materials through the roadside shop in the game. This is really the fastest way to get a truckload of building materials.
But there is a premise that you have enough Hay Day coins to buy them, and you can find these roadside shops that sell building materials.
First of all, on the issue of money, this is actually quite simple as long as you can earn gold coins quickly. You can refer to this article to quickly obtain large amounts of gold coins.
[Hay Day Tips] The Best Guide of Getting Hay Day Coins for Free
Second, let's solve the problem of finding roadside shops that sells building materials.
1. It can be obtained through the newspaper in the game. Quickly read the newspaper every day to see if anyone is selling building materials, and if you see it, fast click to buy them.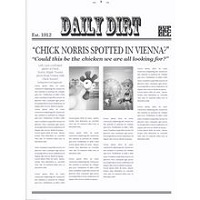 2. Look at the players who sell building materials if their level is greater than 100, you must remember to pay attention to them. In this way, you can go to his shop every day to see if they are selling building materials. For high-level players, they don't need building materials anymore, so they often sell them.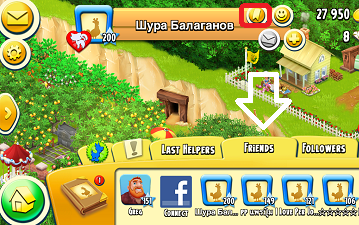 3. You can join various FB groups, Discord groups, and exchange the building materials you want in your Neighborhood. There is usually an exchange ratio. Remember to talk clearly with the other party when trading.
The above is the recognized ways to get building materials quickly on Hay Day. If you want to see more hay day tips, please check the following.
More Hay Day Tips and Tricks:
1. Hay Day Bot