How to free get coins on Hay Day is important for players managing and customizing their farms. Expanding and decorating farms without coins cannot make it work. That's the reason why to learn how to free get Hay Day coins is the thing you need to know. Check out the following step by step guide to free get Hay Day coins.

[Hay Day Tips]The Best Complete Free Get Hay Day Coins Guide
1. Selling your items and products with tricks on your roadside shop.
Trick 1: Apply Hay Day Android Bot to automatically earn coins by planting and selling. When you use Hay Day Bot, remember to set the selling price at the lowest to make sure quick sell without full of silo problem. > Top Hay Day Automatically Earn Coins Guide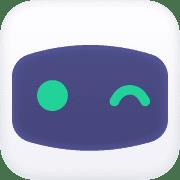 Hay Day Bot
- With Hay Day; - Auto plant (Wheat、Corn、Carrot); - Auto harvest; - Auto sell them in road-side shops; * Support all Android devices (Requirements: Android 7.0+)
2021-12-08 | V1.4.4
Get
Trick 2: Create multiple accounts to earn more coins for the main account. Set up different accounts and run Hay Day Bot to get more coins, and then transfer to the main.
You may be interested in:
> How to create multiple accounts on Hay Day
>  How to automatically run multiple accounts
> How to share coins on Hay Day
Trick 3: Selling products or items at the highest price on your own. Sell rare items at a higher price, like products made from production machines or materials for buildings if you have redundancy. It is a quick method to get coins since they are items other players needed.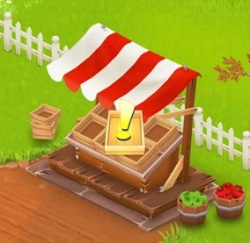 If you don't have rare materials, using any products is also profitable at higher prices. Even though nobody purchases them, in the end, your Hay Day neighbor like Tom or Greg will buy. 
Trick 4: Put an advertisement for the last item in your roadside shop. Because other players can see all products in your shop when people visit, it can increase purchasing probability.
Trick 5: Sell one type items on your roadside shop at the same time to cut down the selling time. If people need it, they would need more so selling the type items for them would save time.
Trick 6: Sell products which purchased from others' roadside shops at a high price. 
Check newspaper in either your farm or others to look for items that can be put in your roadside shop. Look for the rare items and set them as higher prices to earn more coins. If there aren't rare items, choose whatever you want or like.
Trick 7: Add FB friends to unlock racks in the roadside shop in oder to sell more produce.
2. Complete tasks on Hay Day to get coins.
Task 1: Accomplish truck orders on the board next to your house to earn coins and XP points. > Guide to Get More Coins by Truck Orders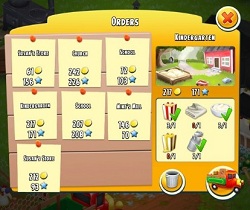 Task 2: Sell products to visitors who will stand in front of your house and tell you what they want after you tap them. And then they will pay you with coins.
Task 3: Serve town visitors in exchange for coins. Town is available after you level up to 34.
Task 4: Load cargo to the boat for coins and XP points. It is unlocked at Level 17.
Task 5: Join some Hay Day events to earn coins. There will reward players with multiple gifts like 2x coins, diamonds and among other things.
 You may be interested in: Tricks to Fast Make Coins by Hay Day Task
3.  Get coins from friends or other players.
Get coins from friends or others is another method. Although there is no official method to share coins on Hay Day, there is still an approach to realize it. > How to transfer coins on Hay Day
4. Use Tom to Get a bunch of coins quickly.
In Hay Day, Tom is an NPC who helps players purchase items. He can help players  to purchase any items except building materials and land expansion items. How to use Tom to make coins? Everything you want to know is in this article: The Best Strategies,Tips and Tricks for Tom on Hay Day
5. Other Methods to earn Hay Day coins.
A. Finding and opening mystery red toolboxes to get gifts on the farm. Have you noticed that there are some red toolboxes hidden on your farm? Everybody has two free chances to open red boxes. One is on your farm, and the other is on other players'. If you would like to open more boxes, you need to pay diamonds.
B. Play the wheel of fortune every day. There is one free chance to play the wheel. Maybe you are the lucky one to get the jackpot.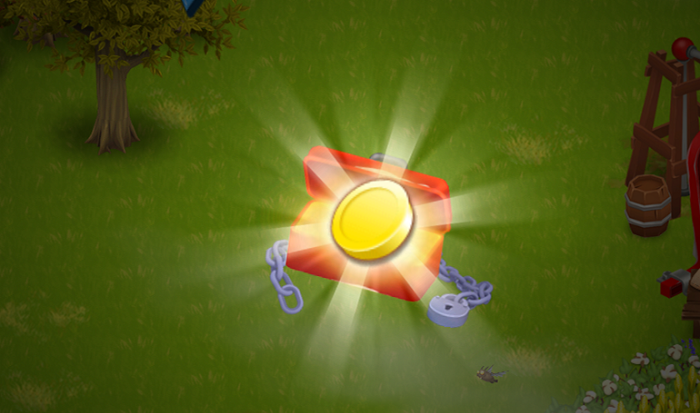 More Hay Day Tips
[Hay Day Tips] How to Get Hay Day Building Materials Fast
[Hay Day Tips] The Complete Guide to Free Hay Day Diamonds
[Hay Day Tips] The Best Complete Guide of Free Getting Hay Day Vouchers
[Hay Day Hack] Can I Hack Hay Day on Android?