A Hay Day tip you must see is: never ever spend diamonds on Tom. It is not very cost-effective to spend diamonds on him.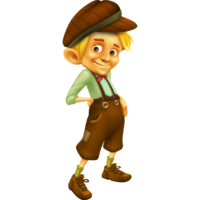 Tom is an NPC (non-player charactor)  to help gamers purchase items on Hay Day unlocked at the farm level 14. He is free to hire when unlocking, and players need to spend diamonds to hire him after that.
15 diamonds for hiring him one day, 60 diamonds for 5 days and 100 diamonds for 10 days. During discount sales, he is worth 54 diamonds for 5 days and 90 diamonds for 10 days.
[Hay Day Tips] Why don't You Spend Diamonds on Tom?

As you can see, you need to spend a host of diamonds to hire him. If he could help players purchase rare items, it would be useful. However, he doesn't do it. He purchases items that players has unlocked except building materials and expansion resources. 
In other words, he can only purchase clearance materials like shovels and axes etc, animal goods like eggs, product like cheese, crops like wheat and fruits. 
You might think that is good when he is able to purchase clearance materials, but during hiring time, he needs to take a rest for near 2 hours afte purchasing one type of resources. The maxium of items he can purchase for players one time is 9. So you understand why you don't spend diamonds on him.
[Hay Day Tips] How to Get Benefits on Tom
Althouth Tom is not worth diamonds, you still have chances to get benefits from him: one is to hire him for free, and the other is to puncture the discount balloon.
About Tom for free, as mentioned above, he can be hired free for 3 days when he is unlocked at the level 14, and players can use Boosters, a booster card, to hire him for free.
For Tom's discount balloon, it is a balloon with 10% number held in Tom's hand. It will float away after 10 minutes when players see it. Puncture the floating balloon in the sky to receive coins, diamonds, experience points and rare items. 
If you are interested in how to spend diamonds more profitablely, see: [Hay Day Tips] 4 Tips on Spending Diamonds on Hay Day
If you would like to know the best strategies and tips about Tom, chec this: The Best Strategies,Tips and Tricks for Tom on Hay Day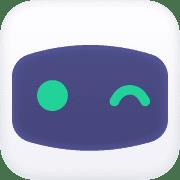 Hay Day Bot
- With Hay Day; - Auto plant (Wheat、Corn、Carrot); - Auto harvest; - Auto sell them in road-side shops; * Support all Android devices (Requirements: Android 7.0+)
2021-12-08 | V1.4.4
Get
More Hay Day Tips
[Hay Day Tips] The Complete Guide to Free Hay Day Diamonds
[Hay Day Tips] How to Get Hay Day Building Materials Fast
Hay Day Tips] The Best Guide of Getting Hay Day Coins for Free
[Hay Day Tips] The Best Complete Guide of Free Getting Hay Day Vouchers