Hay Day diamonds are the premium currency in Hay Day. Players can progress faster, purchase decorations and make unique products with Hay Day diamonds, which can be obtained in the game for free or be sold as an in-app item for real money.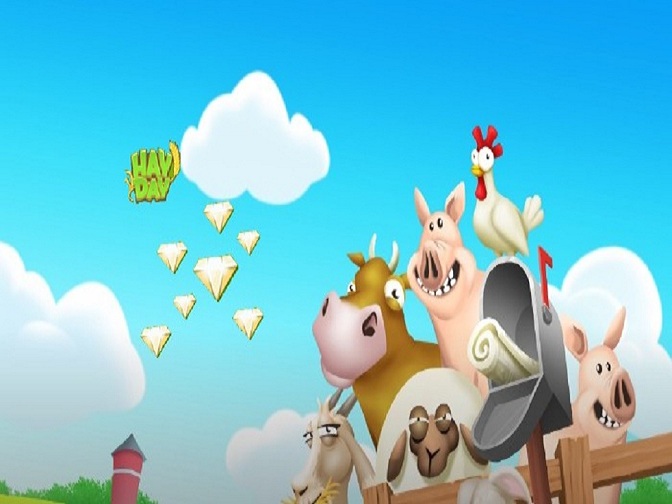 Initially Hay Day sends 30 diamonds for beginners, but they are not enough for players to enjoy the game all the time. We've collected all means in Hay Day to help you free earn a bunch of Hay day Diamonds here.

* How to use this Hay Day Diamonds Guide: view all titles of methods, pick up your most interested method to get diamonds first, and then try others.
The Complete Guide to Earning Hay Day Diamonds for Free
1. Level up experience to make diamonds.
Hay day sends gifts and unlocks more items for players when the experience reaches a certain amount. Gifts include clearance materials, building materials, diamonds, and more. Therefore, getting more experience is the key to leveling up. There is a method to get more experience automatically faster. Check how to gain experience points more quickly with Hay Day Bot.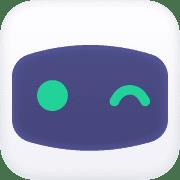 Hay Day Bot
- With Hay Day; - Auto plant (Wheat、Corn、Carrot); - Auto harvest; - Auto sell them in road-side shops; * Support all Android devices (Requirements: Android 7.0+)
2021-12-08 | V1.4.4
Get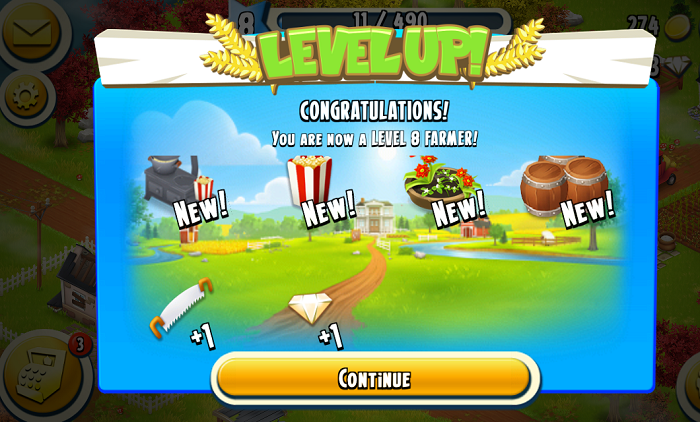 2. Complete achievements to earn diamonds in Hay Day.
Achievements are one of the methods to earn diamonds on Hay Day. There are 50 achievements in total. Each achievement has three tiers. Reaching the first tier rewards players with 1 diamond; going 2 for 2 diamonds and 3 for 3.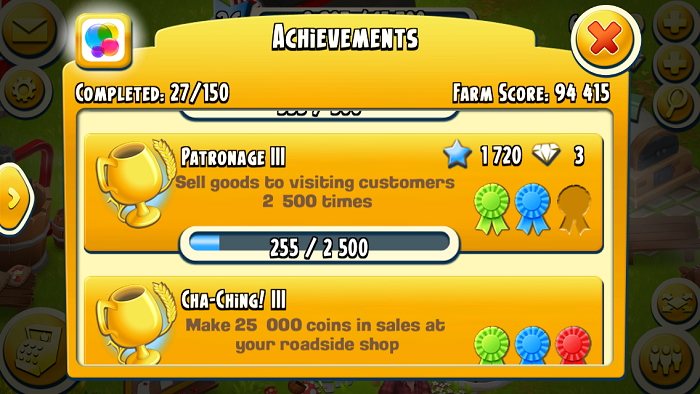 When players finish the goal of achievements, green/blue/red ribbons will appear on the roof of players' farmhouse that is a place to check achievements and progress. There is one achievement called Hyper Harvester. It is suitable for Hay Day Bot to automatically complete. See: how to complete Hay Day achievements automatically with the bot 
3. Dig in the mine and get Hay Day diamonds for free.
Mine is unlocked at experience level 24 to extract silver ore, gold ore, platinum ore, coal, and iron ore. There is a chance to get diamonds when you dig ores with shovels, TNT, Pickaxe, and Dynamite.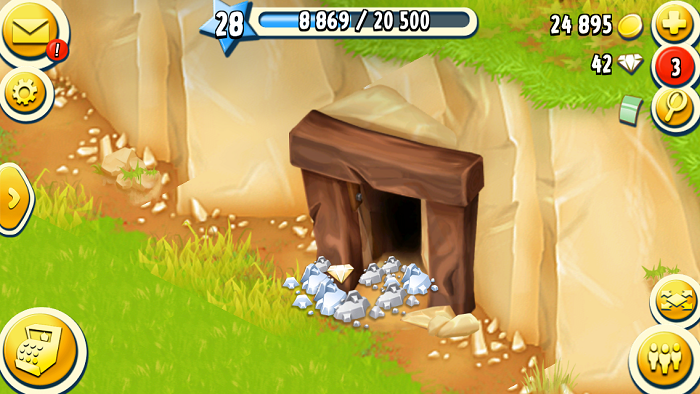 The approximate rate of getting diamonds with different tools:  shovels have an 11% chance to drop diamonds. Pickaxes have 9%, TNTs 8%, and Dynamite 6%.  If you would like to know how to get more items to dig mine, the article about collecting building materials is also suitable for you: [Hay Day Tips] How to Get Hay Day Building Materials Fast
As Mine needs 21,000 coins to repair, check Top Three Tips to Get Coins Fastest on Hay Day to collect a bunch of coins first before you reach level 24 to unlock mine. 
4. Level up Reputation to make diamonds.
Reputation is for players' town level, where the town is unlocked at experience level 34. It is similar to experience points for the Hay Day farm level. Filling orders from town visitors will get reputation points.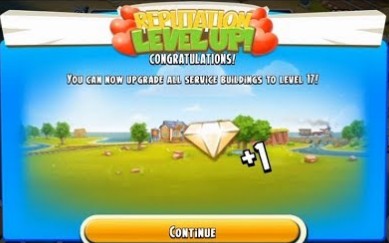 The reward of town level-up is diamonds. From level 3 of the town, players get 1 diamond every level. When reaching level 5, it gives players an exceptional bonus of 5 diamonds. Reaching level 10 and every 10 levels afterward give players 10 diamonds. 
5. Find Mystery toolboxes to get diamonds.
Find and open mystery red toolboxes to get diamonds. Every day there is a shining red box on players Hay Day farm. Players can receive one reward like diamonds, vouchers, building materials, coins, and clearance materials from the boxes. Everybody has two free chances to open red boxes every day. One is on your farm, and the other is on other players'.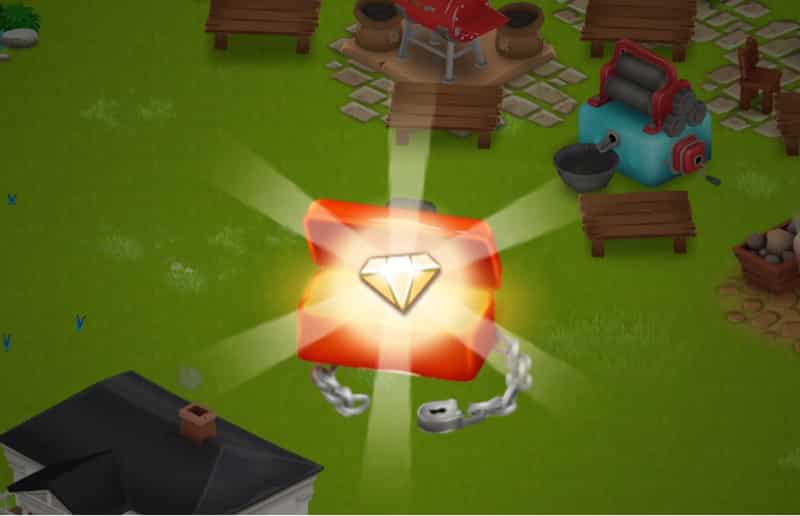 6. Watch Ads for Hay Day diamonds.
There is a shining pink ticket near your mailbox. There are ads in it. After watching ads, players will get rewards like diamonds, building and clearance items, vouchers, or products. It doesn't always appear, so don't miss the chance to get free diamonds if you see it.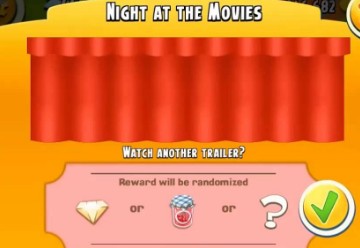 7. Popping Tom's balloon to get Hay Day diamonds.
Tom is a little boy who helps players find items, who is unlocked at experience level 14. It is free to use for the first three days after unlocking him, and then you have to pay with diamonds.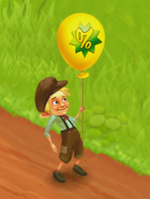 Sometimes he will hold a discount balloon with his hand. Tom releases the balloon after 10 minutes, so he no longer offers the discount. However, as the balloon floats away, players can tap it to receive coins, diamonds, experience points, or supplies.
8. Receiving a gift package after maintenance.
Hay Day will maintain its servers occasionally. During maintenance, players can't play the game. But when player enter the game after maintenance, a mailman will come and put a gift package in front of the players' farmhouse. Please remember to tap it for the rewards.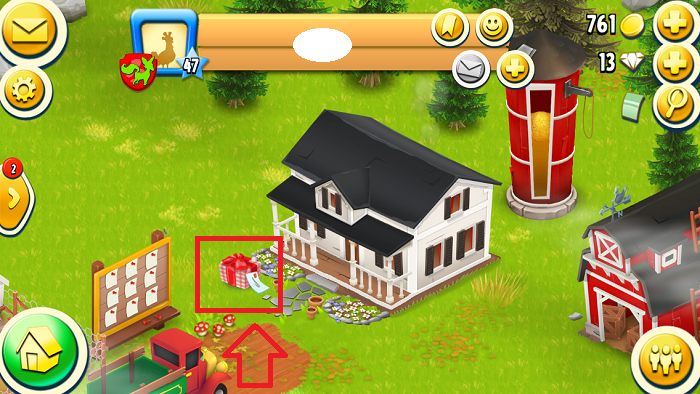 9. Diamonds hidden in Treasure Chests.
Treasure chests appear in the Town beach. It is similar as the mysterious red toolbox on the Hay Day farm. There are gifts like diamonds, vouchers and boosters etc hidden inside there. Town is unclocked at the experience level 34.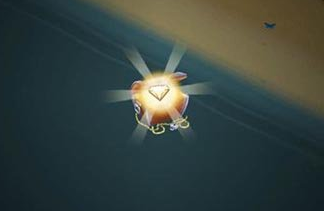 10. Purchase diamonds in Valley Shop.
Valley is located near Roadside Shop and is unlocked at experience level 25. It is a new place to fill orders. Valley Shop is a place on Valley where you can use the valley currencies to buy diamonds.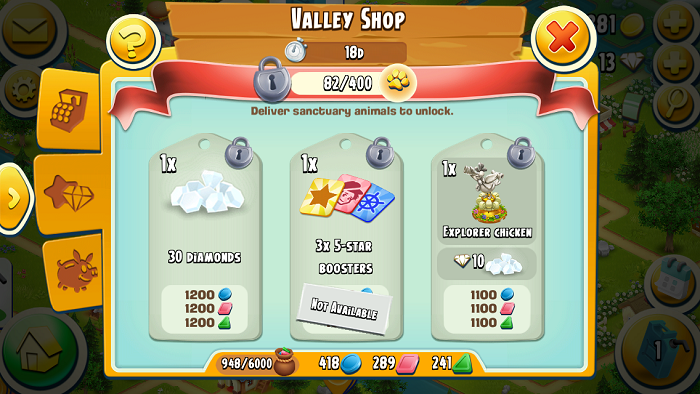 11. Buy mystery packages to get diamonds in the Catalogue.
The Catalogue is unlocked at experience level 15. There are gift cards in exchange for rewards in the Catalogue. Rewards are called mystery packages containing diamonds, vouchers, materials, supplies etc. Opening the packages will know what gifts are inside, so they are called mystery packages. For gift cards, it is maybe attached to a thank note when you help people on Hay Day. Read more: [Hay Day Tips] Help People and Get Gift Cards for Rewards
12. Reach a Derby threshold to earn Hay Day diamonds.
Derby is a game competition between Hay Day neighborhood communities. When the community won the Derby competition, they will get rewards like diamonds.
13. Join certain global events to win Hay Day diamonds.
Global events are events for Hay Day players. There are two parts to international events. The first one is to achieve a common goal of the community and get prizes; the second is to reach your personal goals to earn rewards. The rewards are diamonds, bonuses, gifts, and coupons. There are three types of races: fill orders (ships, towns, or trucks), catch fish, or help other players.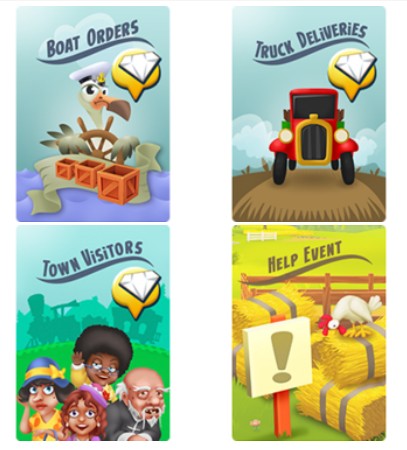 14. Catch new fish to get diamonds.
Fishing is in the fishing lake when the fishing boat has been repaired, unlocked at experience level 27. Players can catch fish with lures and nets, lobsters with lobster traps, and ducks with duck traps. When you get a new type of fish, players can earn diamonds as a reward.
15. Find diamonds in Seasonal Mystery Gifts in the fishing area
Seasonal mystery gifts appear in the fishing area when a seasonal theme is on: Halloween, Christmas, New Year's, and Chinese New Year's. These are never locked. Each gift can contain a supply item, a lure, a voucher, a seasonal decoration, 1 to 3 diamonds, or the Secret Coffin, a unique decoration given by the Halloween ghost.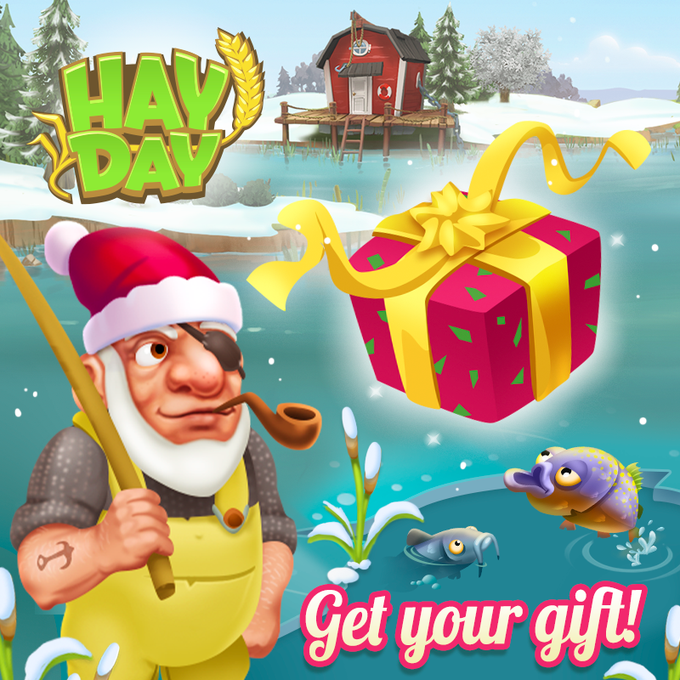 16. Catch diamonds with mystery nets.
It is a method to get diamonds when you use mystery nets to catch fish, diamonds, etc. But before you use mystery nets, you need to spend diamonds to produce mysterious nets first.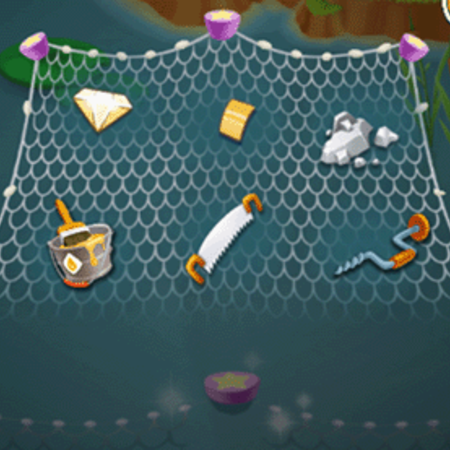 17. Farm Pass Season Neiborhood Diamonds Gift Perk
Farm Pass Season was introudced to Hay Day in Noverber, 2020. It is a feature for players to get rewards by completing tasks of Farm Pass Season. Farm Pass Season Neiborhood Diamonds Gift Perk is a gift for Neighborhoods. When you see it on your Neighborhood chat, remember to claim it as there are only first five Neighbors able to claim it. Neighborhood is unlocked at the level 10. When it is unlocked, pick up a Neiborhood to join.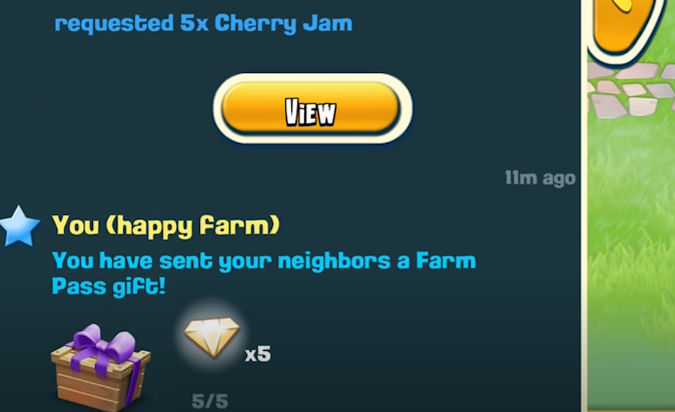 More Hay Day Tips
[Hay Day Tips] How to Get Hay Day Building Materials Fast
[Hay Day Hack] Can I Hack Hay Day on Android?    
The Best Guide of Getting Hay Day Coins for Free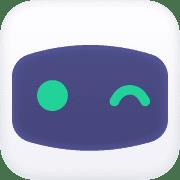 Hay Day Bot
- With Hay Day; - Auto plant (Wheat、Corn、Carrot); - Auto harvest; - Auto sell them in road-side shops; * Support all Android devices (Requirements: Android 7.0+)
2021-12-08 | V1.4.4
Get