Hay Day expansion permits, called expansion scrolls in the form of a scroll with red ribbon in Hay Day, are unlocked at the farm level 25. It can be used precisely to expand 47 special lands on the farm. As it is rare in Hay Day as other land expansion materials, here are methods to help you get Hay Day expansion permits fast.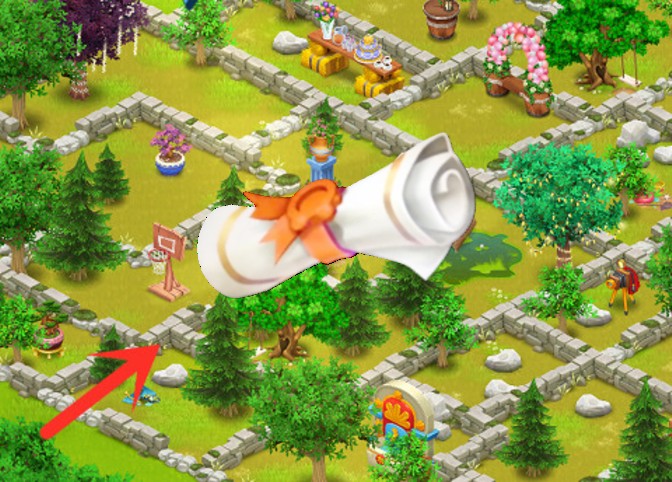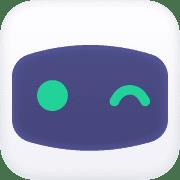 Hay Day Bot
- With Hay Day; - Auto plant (Wheat、Corn、Carrot); - Auto harvest; - Auto sell them in road-side shops; * Support all Android devices (Requirements: Android 7.0+)
2021-12-08 | V1.4.4
Get
Before we start the tips and tricks to get Hay Day expansion permits, you must know them unlike map pieces, land deeds, mallets and marker stakes stored in the barn. If you would like to know more about Hay Day expansion permits, check this guide: Hay Day Expansion Permit Guide Farmers Must See
How to Fast Get Hay Day Expansion Permits (Tutorial)
1. Open mystery boxes on your farm and treasure chests on your town.
Every day there is a shining red box on players Hay Day farm. Players can receive one reward like diamonds, vouchers, building materials, expansion permits, coins, and clearance materials from the boxes. Everybody has two free chances to open red boxes every day. One is on your farm, and the other is on other players'. 
Treasure chests appear in the Town beach unlocked at the level 34 with town. It is similar as the mysterious red toolbox. It also has two free chances every day. One is on yours, and the other is on others' farm.
2. Purchase expansion permits in the valley shop of Hay Day Valley.
Valley is located near roadside shop and is unlocked at experience level 25. There is a valley shop in Hay Day Valley where you can purchase expansion permits with valley currencies.
Tricks:
A. Purchase expansion permits immediately when you have enough valley currencies.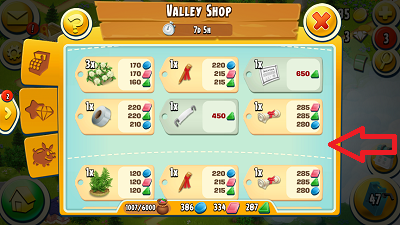 B. Leave valley when you don't have enough currencies to purchase and valley season ends. If you don't leave valley, you can't join the next valley season.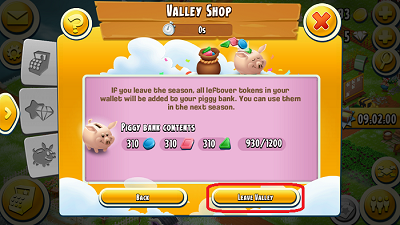 3. Get expansion permits in the Farm Pass Event.
Farm Pass Season was introduced to Hay Day in November, 2020. It is a new feature for players to get rewards like Hay Day expansion permits by completing tasks of Farm Pass Season every month.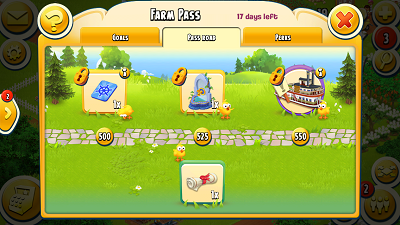 4. Spin the wheel to get expansion permits.
Sometimes expansion permits will be as one of the reward when playing spinning the lucky wheel. If expansion permits are added, you will see it on the Event Board like the picture shown.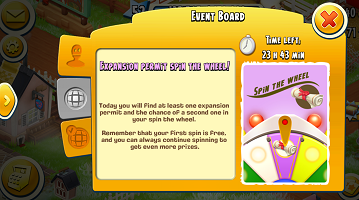 5. Win expansion permits in the Derbies Event.
Derby is a game competition between Hay Day neighborhood communities. When the community won the Derby competition, you will get the prize like expansion permits, duct tapes, diamonds etc.
6. Get expansion permits in the Special Boat Events
When the expansion permit boat event comes, prepare products in advance to get them!
You can be notified of events on the event board. As the event board is only shown up for a one-day event, if you want to know whole week events in general, check the Inbox> News in the top left corner to know what kinds of events will come.
Hay Day Bot - Android Automatic Tool to Auto Farm
Hay Day Bot is an auto farming tool developed by Game Bots team. It can automatically plant, harvest, and sell wheat, corn and carrot for players 24/7 without stopping. What's more, Hay Day Bot can automatically play multiple Hay Day farms on one Android mobile!

As Hay Day Bot has those automatic features, Hay Day Bot is considered as an effective hacking tool and Hay Day cheat for the game resources like Hay Day coins, Hay Day supplies including building materials, clearance materials etc.
Kick back and enjoy tons of resource without effort with Hay Day Bot!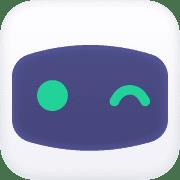 Hay Day Bot
- With Hay Day; - Auto plant (Wheat、Corn、Carrot); - Auto harvest; - Auto sell them in road-side shops; * Support all Android devices (Requirements: Android 7.0+)
2021-12-08 | V1.4.4
Get
More Useful Hay Day Tips:
1. Hay Day Bot
5. Hay Day News
6. Hay Day Building Materials Tips
7. Hay Day Wiki