Farm Pass Season is a new feature added from Hay Day V.1.48.148. It is a new place to get fantastic and various rewards and perks for Hay Day players. Players can unlock Farm Pass season on the chick house at the experience levle 11. It  runs every month for the entire month.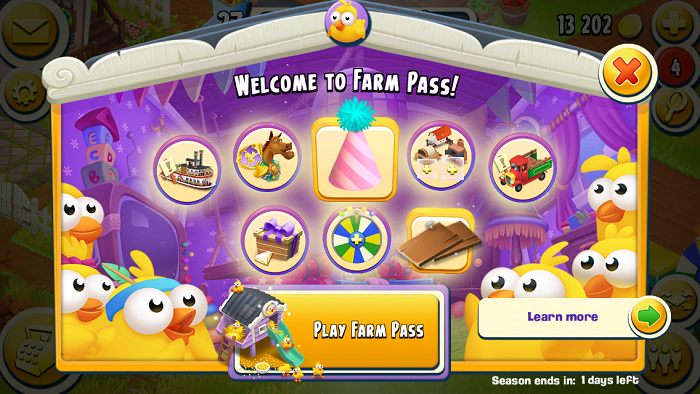 The gameplay of Farm Pass Season is easy. Players need to complete the goals to earn pass points. Pass poins can be used to redeem prizes on the Farm Pass road.  There are daily goals and season goals on Farm Pass Season.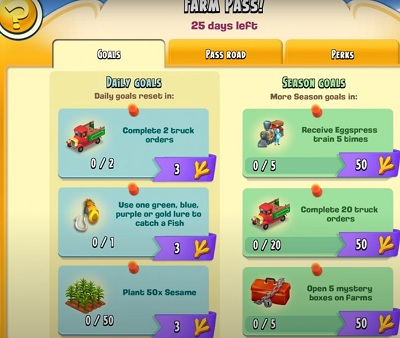 Farm Pass road is a place that shows players all prizes on the Farm Pass Season and the progress of players. It has two rows of rewards. The bottom is the free prize,and the top is for people who purcahsed Farm Pass. For people who purchased it, they can get rewards from the top and bottom at the same time when they reach the certain number of pass points.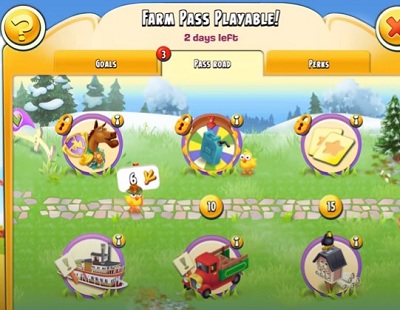 There are rich rewards on the Farm Pass season. Besides coins, XPs, permits, materials for buidlings and clearance etc, there are accessories to customize animals and perks for players.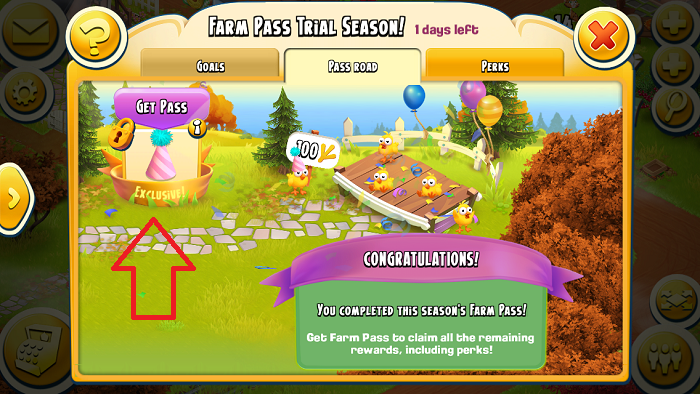 Players can see all and active Perk on the Perk tab. There are a little different perks for different levels players. All perks are based on players' level. Players are able to check what perks appear on the Farm Pass Season on the Perk tab. *Notice that the perks only works for the Farm Pass Season.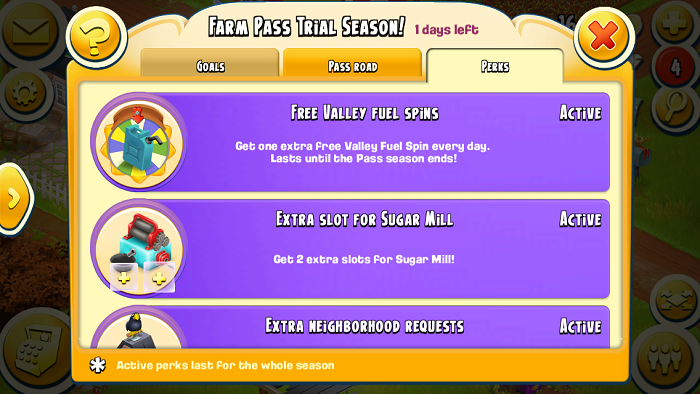 As players need to finish the goals to earn coins, if there are goals suitable for Hay Day Bot, don't forget to use Hay Day Bot to reduce the time. Hay Day Bot is an intelligent bot to plant, harvest and sell crops automatically for players. It can be used for getting building materials, clearance materials and coins fast.