As you have to do others things when the game begins, what can you do? Finding someone to help you but the game is starting, it can't always be a coincidence that there is a person near you at that time so that there is only one option waiting the game to lose? If you definitely don't want to see it happen, Brawl Stars Bot is the very tool that you need.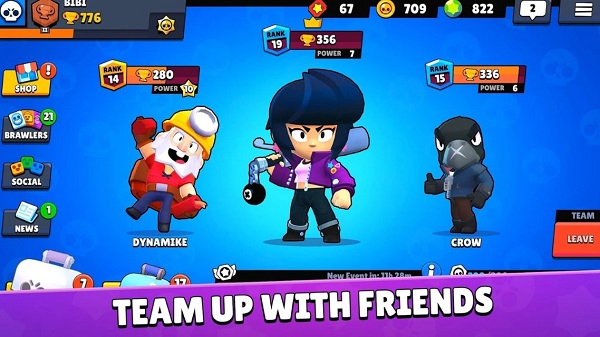 Brawl Stars Bot is a bot speically designed for Brawl Stars from Game Bots team, who have launched COC bot, Hay Day Bot, Zynn Bot and AutoClicker for Android users. Brawl Stars Bot enables you to play Brawl Stars automatically as this method: move and attack the opponents automatically after you run the bot. Brawl Stars Bot realizes autoplaying Brawl Stars for Android device running on Android 7+ system and hovers over the official version of Brawl Stars so It is safe to use and whenever you need to auto play Brawl Stars.

Follow this tutorial to get thow to use Brawl Stars when you have no idea about what is the beginning.
Brawl Stars Autoplay Bot: Auto Play and Auto Aim on Brawl Stars Android
Since Brawl Stars Bot is the first version and only support GEMGRAB EVENT, it can't work on other maps now. However, Game Bots team is working on adding more features for players. Stay tuned for Game Bots!
If you have any idea about Brawl Stars Bot, please contact us:gamebots.run@gmail.com