Brawl Stars is one of the most popular games on Google Play for Android devices, which is famous for its fast-paced 3v3 multiplayer and battle. Players can play it with friend or solo accros the games modes under three minutes. But  when the game begins and you have other things to do, what can you do as you want to continue to play it?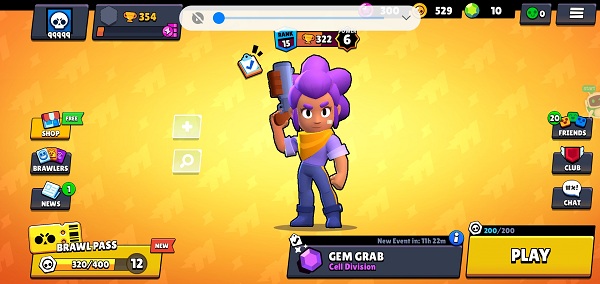 Have you ever considered hiring someone for you to play or using a bot to help you? A game bot called Brawl Stars Bot is the tool which furnishes you with the chance to autoplay or autoaim on Brawl Stars. Brawl Stars Bot is developed by Game Bots team that is a professional developers and devotes themselves to creating great bots for games.  Game Bots team launced Brawl Stars Bot V1.0.0 for all Android users and they are working on improving it to make a better Bot for players. Before we show you how to use Brawl Stars Bot in details, we recommend you read "Everything you need to know about Brawl Stars Bot to Auto Play or Auto Aim" to grab more info about it.
Everything you need to know about Brawl Stars Bot to Auto Play or Auto Aim.
- Please use Google Play version to run;
- Supports Android 7.0+ system with all ratio devices;
- Can be used on unlimited battles.
- It is recommended to use a low-level account to try first, there is no guarantee that the battle will be won;
- We have seen other bots being Banned, but Game Bots has not appeared yet.
How to use Brawl Stars Bot to Autoplay or autoaim on Android devices?

Before you use Brawl Stars Bot  V1.0.0, please install Game Bots App and then get it. Game Bots App is a store for game bots like Hay Day Bot, Clash of Clan Bot, Zynn Bot etc so that install Game Bots App first then use Brawl Stars Bot. 
Because there are two permssions requried when using Brawl Stars Bot : the floating window and accessibility permissions, please grant them, or it can't work above the official version of Brawl Stars.

Step 1: Download and install Game Bots from Game Bots website.
Step 2: Tap "Get" near Brawl Stars Bot after opening Game bots.
Step 3: Tap "Authorize Now" to grant the permission.
After you tap "Get" button near the bot, it will pop up a notice about floating window permissions. Tap "Authorize now" and turn on the permissions of Game Bots.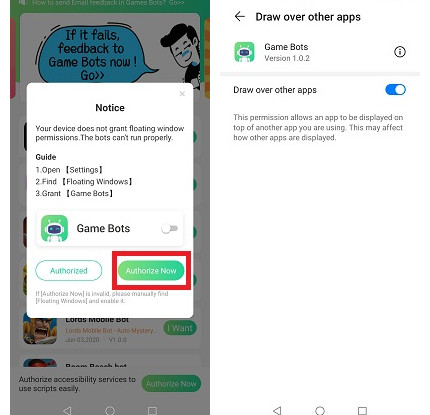 Step 4: Back to Game Bots App and tap "Authorize Now" again to turn on the accessibility permissions of Game Bots this time.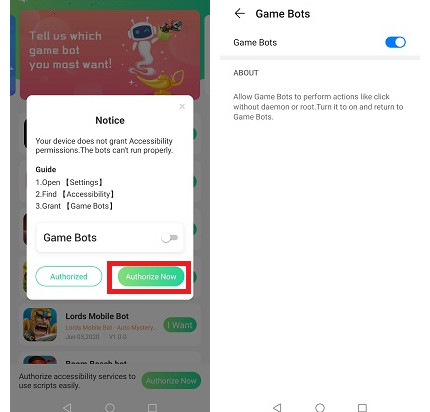 Step 5: Show up a floating icon.
There will be a Game Bots floating icon on the screen. It means you can use Brawl Stars Bot now.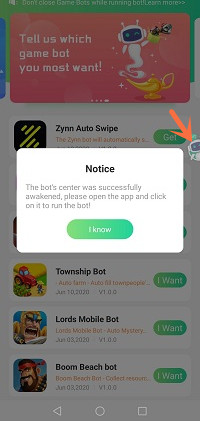 Step 6: Open Brawl Stars official version ; change the event into GEM GRAB and  your charactor into the long ranged brawlers.
 Check [About] to get more details.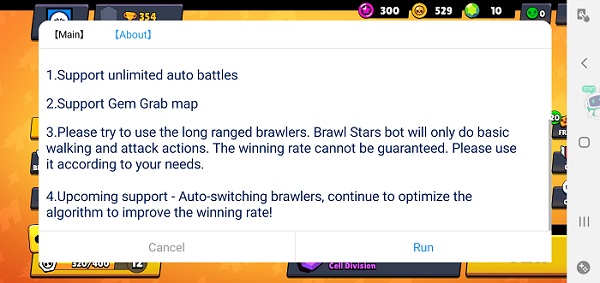 Step 7:  "Run" to execute Brawl Stars Bot when entering the game.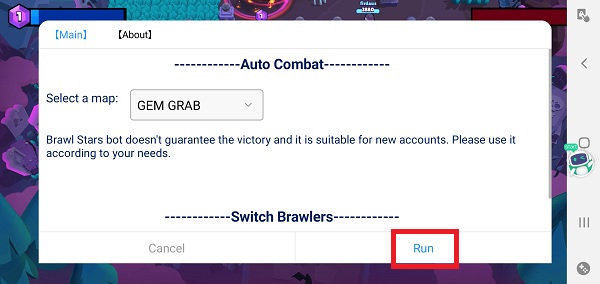 Step 8: Wait a while and Brawl Stars Bot will automatically move character to combat.
If you want to stop Brawl Stars Bot, please tap the floating icon again.
If you need any help, please contact us: gamebots.run@gmail.com
We recommend you follow this article to feedback us since we can solve the problem more effectively for you.
How to send Email feedback in Games Bots?

Relative articles:
Hay Day Bot Supporting All Android Devices with 7.0+ system

How do you use AutoClicker on Coin Master?
What is Game Bots? How to Download and Use It?