If you would like to prestige fast in Tap Titans 2, you certainly won't refuse a robot called Tap Titans 2 Bot to assist you. Tap Titans 2 Bot is a script to auto farm Tap Tiants 2 endlessly. It features: Auto slay Titans, Auto upgrade Sword Master & Heroes, Auto complete Prestige( auto ascend Sword Master), Auto unlock heroes after prestige, Auto release and upgrade Active with Android 7.0+. It is intelligent, safe and working auto farming bot for Tap Titans 2 in 2020.
How to Use Tap Titans 2 Bot to Prestige Fast?

1. Download and install the Gamebots app on Android phone first.
2. Get Tap Titans 2 from Gamebots after granting permmission of accessibility and floating windows.
Need those to make Tap Titans 2 Bot over Tap Titians 2 official app.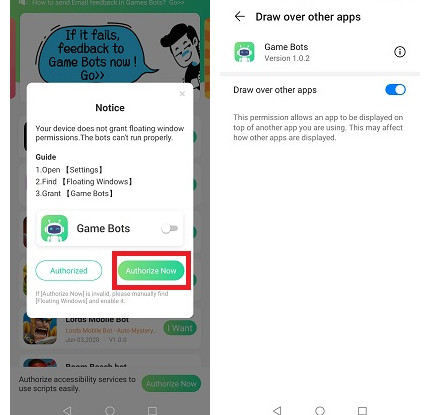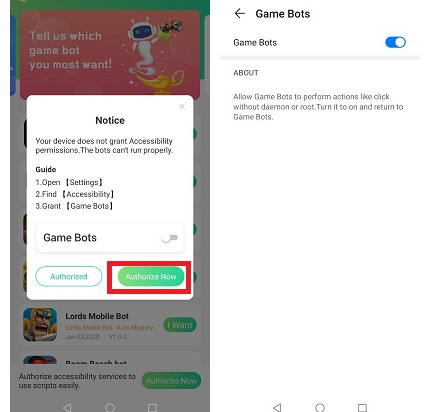 3. After you get Tap Titans 2 Bot, please open Tap Titans 2 official version.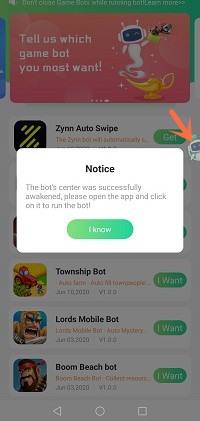 4. Set Tap Titans 2 Bot as you wish or use the default.
- Unlimited AFK mode: You don't need to set Tap Titans 2 Bot and it will work for you after you tap "Run" button.
- Manual Setup mode: You can customize Tap Titans 2 Bot: how to upgrade Sword Masters, hereo and do the prestige as you wish.
- Tick Active Skills you would like Tap Titans 2 Bot to use
( When you need more guide for setting, check【About】on Tap Titans 2 Bot. )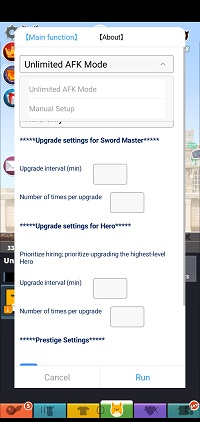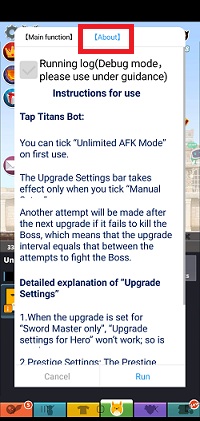 5. Run Tap Titans 2 Bot for the game.
If you want to stop Tap Titans 2 Bot, pleae press the floating icon again to stop it. Now you could enjoy the bot working for you to slay monsters, upgrade Sword masters and heroes, release Active Skills, unlock and hire heroes after auto prestige.

If you would like play Tap Titans 2 Bot on PC for good views, install Android emulators like LD Player (Android 7.1) to play Tap Titans 2 and Tap Titans 2 Bot.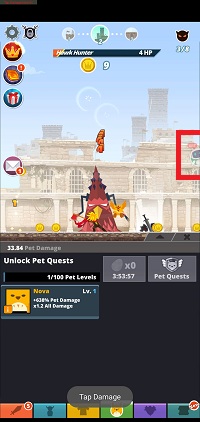 If having suggestions and problems about Tap Titans 2 Bot, it is welcome to contact Game Bots team: gamebots.run@gmail.com