The easiest method to create multiple accounts in Hay Day is through Supercell ID. To be honest,  players can have different accounts from various devices or FB accounts or Google Play account, however, they are not as much convenient as regisister Supercell ID.


Why Use Supercell ID to create Multiple Accoutns on Hay Day?
Players can play Hay Day easily on Android or iOS without worry about data transfer via Supercell ID. When you register Supercell ID, your data on the device will connect to Supercell ID. They don't connect with Apple Game Center or Google Play account anymore. Therefore, even if you change the devices between different devices, you can still keep the previous data and continue to play.

Switch accounts easily if you have multiple accounts in Supercel ID system. There is a little button on Hay Day for Supercell ID to switch different accounts immediately with a slight tap.

Support different Supercell game under one Supercell ID. When you play other Supercell game like Clash of Clans or Hay Day etc, you can keep data under the same Supercell ID.

Only require emails to register Supercell ID without other conditions. 
How to Create Multiple Accounts with Supercell ID on Hay Day?
As we said before, Supercell ID only requires emails and you can build more Hay Day accounts under different emails. There is one more thing you need to know: if you have Gmail, it is great convenience to register Supercell ID because you can use one Gmail address to have many Supercell IDs.  

We will seperate three parts to guide you step by step:  how to register supercell ID, how to use one Gmail to create supercell IDs and how to register second one supercell ID as Hay Day accounts.
Part 1: How to Register Supercell ID accounts on Hay Day?
1. Go to the official Hay Day app and press settings on Hay Day.
2. Select "LOG iN" near the Supercell ID banner.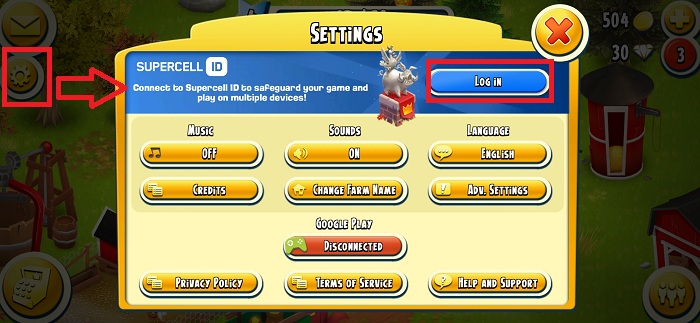 3. Go to the right corner > tap"Register Now" > Continue.
4. Input your email twice and receive a verification code.
5. Enter the verification code and submit.
6. Your data is connected to the Supercell ID. 
Now you have one Hay Day account with Supercell ID and let's see how to register the second one and more with one Gmail.
Part 2: How to use one Gmail Address to register more Hay Day accounts?
A. Register a Supercell ID with your Gmail successfully and then append a plus ("+") sign and any combination of words or numbers after your email address to register the rest. 
For example, your Gmail is"xxxx@gmail.com" and then you can register other Supercell IDs with"xxx+ABC@gmail.com" or "xxx+DCE@gmail.com" or "xxx+Farm1@gmail.com" or"xxx+123@gmail.com". 

B. Register a Supercell ID with your Gmail successfully and then insert one or several dots (".") anywhere in your email address to build the rest accounts. 

For example, you register Supercell ID with "xxxx@gmail.com",  and your second Supercell ID email can register under "x.xx@gmail.com" or "xx.x@gmail.com" or "x.x.x@gmail.com" etc.
Note: For the verification code of those variant Gmails, you will receive them on your original Gmail. 
If you worry about the data safety, suggest that register a new Gmail to specially use for multiple accounts or create different emails for different Hay Day accounts.
Part 3: How to Register second and more accounts on Hay Day?
You have known how to set one Gmail to register more accounts on Supercell ID. Follow the rest to get how to use them to register second and more Supercell ID on Hay Day.
1. Go to settings on Hay Day and press "connected" when you have logged in after you register the first Supercell ID for Hay Day.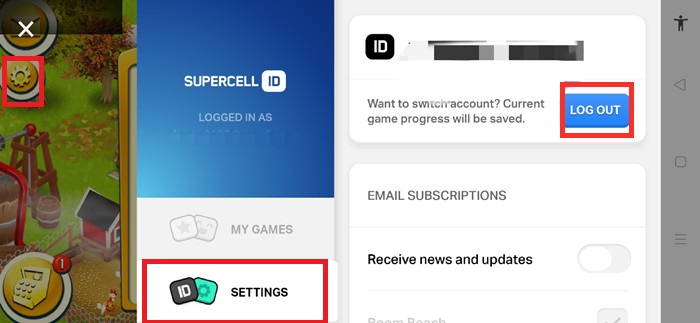 2. Go to SETTINGS on your Supercell ID page and log out the account.
3. Choose " Play without Supercell ID" to play Hay Day a while.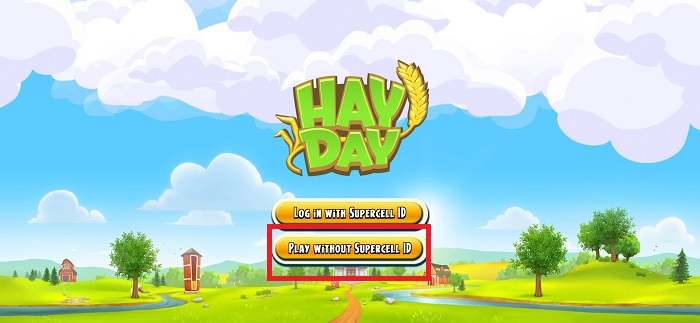 4. Repeat the Part 1 steps to register the second account.
5. Follow the steps above to get the third and more account on Hay Day.

How to Switch Multiple Accounts on Hay Day?
1. Go to the settings on Hay Day and press the "recycle " button.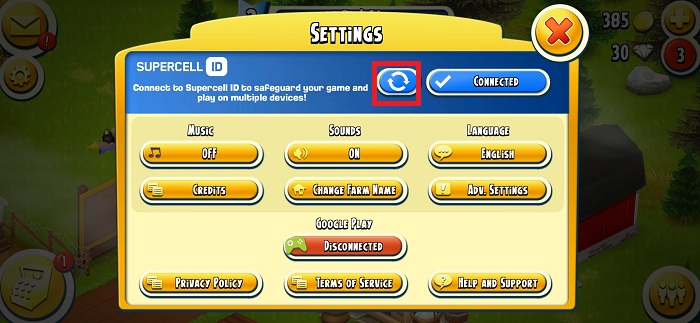 2. There will show you the list of accounts logged in this device.
3. Tap whatever you want to play with.
Hay Day Bot to Auto Farm Multiple Hay Day
If you want to enjoy Hay Day more joyful, using Hay Day Bot to automate your farms is a great choice. It supports all Android 7.0+ devices.


Hay Day Bot can automatically help farmers plant, harvest and sell crops like wheat, corns and carrots on multiple farms on 1 device ! Automate your farm now! Go ahead and head on over to  Game Bots for Hay Day Bot. Enjoy!
>>> How to auto farm multiple Hay Day farms?