As you progress Hay Day, you will find that Hay Day has a help system in the game. Players are able to help each other, and Hay Day NPC, Alfreg, will send your thank-you notes and gift cards later.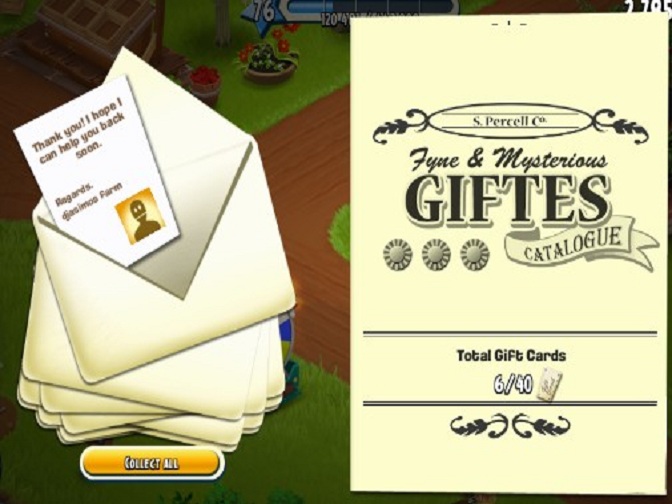 If you are new to Hay Day, you may have doubts about how it works and how to help people and get gift cards for packages including diamonds, decorations or other rewards. We've gathered those frequent quesitons and answers as follows. If you are the one, check them to solve your doubt.
1. When does Hay Day Gift Cards Appear and How to Get them?
Hay Day Gift Cards are unlocked at Farm level 15 with Hay Day NPC Alfred who is a postman in Hay Day.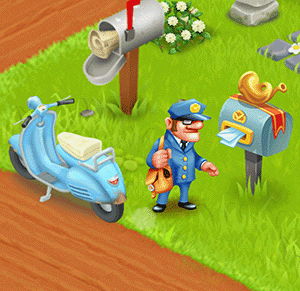 When players help others to revive dry bushes or fruit trees or finishing orders, Alfred will send thank-you letters with which gift cards are enclosed. Alfred comes everyday at 12:00 AM UTC to deliver the mail.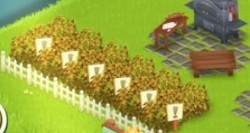 Players can tap on the mailbox to get those letters and collect the gift cards. The limit of Gift Cards every day is 7, and you can hold a maximum of 40 Gift Cards at a time.
2. How to Find people who Need Help?
There are two places able to see people who need help. 
One is the friend list, and the other is the newspaper. When someone asks for help, you will see an exclamation mark attached to their avatars.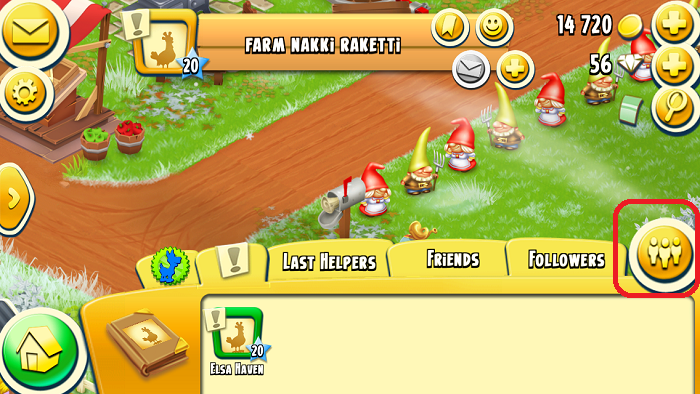 When you enter their farms, you can find an exclamation mark on the place where you can help. 
Sometimes you can't find the mark on the farm when entering their farms as the requested helper has completed by others.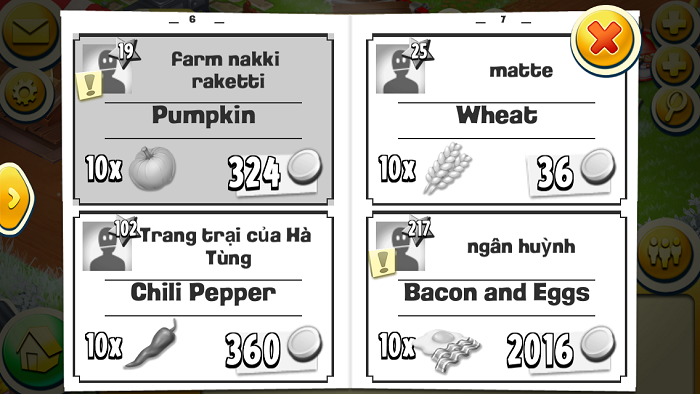 3. Where is the package I purchase with gift cards?
After you use gift cards to purchase mystery packages, go to the front of your farm house to get it.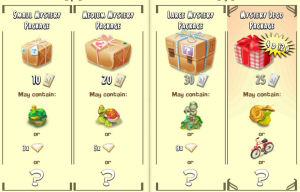 The postman of Hay Day will send you the package and put there. It is a little confused as people ususally get the gift directly after purcahsing but it is Hay Day feature.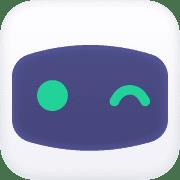 Hay Day Bot
- With Hay Day; - Auto plant (Wheat、Corn、Carrot); - Auto harvest; - Auto sell them in road-side shops; * Support all Android devices (Requirements: Android 7.0+)
2021-12-08 | V1.4.4
Get
More Hay Day Tips
[Hay Day Tips] How to Get Hay Day Building Materials Fast
[Hay Day Tips] The Complete Guide to Free Hay Day Diamonds
How to Create Multiple Accounts in Hay Day?
Transfer Coins to Friends on Hay Day Guide