COC Bot is updated to V1.0.5.
Add a great feature: stand-by forces clearance function to COC Bot. Power up your troops! Choose this function when you don't know whether the current troops are the best choices for COC Bot or unsure of what troops to be selected. Tick clear stand-by forces and let COC Bot automatically set it for you!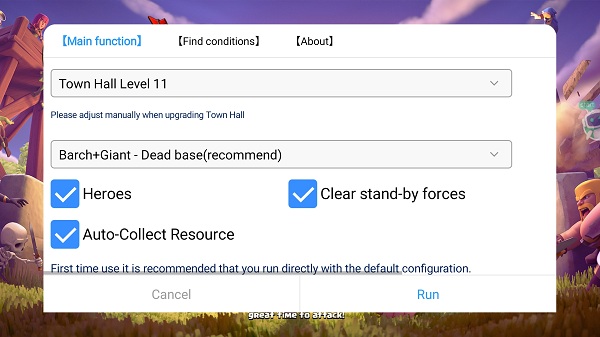 .
What's more, we fix some known bugs and improve the system stability on COC Bot V1.0.5. Enjoy a better COC Bot experience.
Notice: When you use COC BOT, you need to manually set the Town hall level and switch the game language to English. Otherwise, COC Bot can work normally.
- What is COC bot?
Clash of Clans Bot (COC bot) is one of automatic game bots in Game Bots App. It can help COC players to automate army training, collect resources and fight against matching enemies to plunder resources in COC. All you have to do is keep COC running with the bot and attain rewards with ease.
- How to Use COCBot in Clash of Clans?
1. Run the Game Bots app and allow permission to 'Use Service' in [Settings-Accessibility] at the first time.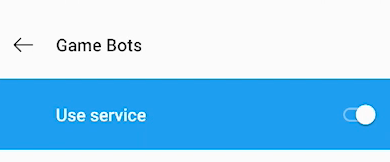 2. Go back to Game Bots and click to get the COCBot, then turn on 'allow display over the apps'.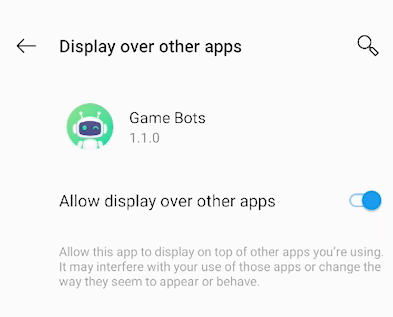 3. Run Clash of Clans manually and then tap Game Bots floating icon to set COC Bot. 
4. Select what level you are manually and run COC Bot if you expect to keep COC Bot work under default settings.
(e.g Our account is on the level 11 so we change here to town hall level 11)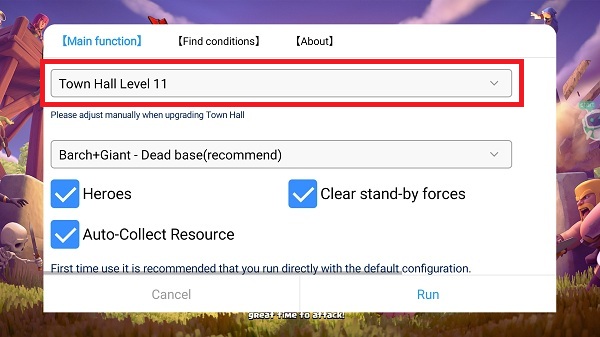 5. The game language needs to be English for Game Bots to working right. If not, Game Bots will automatically change the game language to English for you.
- Download Game Bots app for more game mod/hack
If you need any help, please contact: gamebots.run@gmail.com
We recommend you follow this article to feedback us since we can solve the problem more effectively for you.
How to send Email feedback in Games Bots?