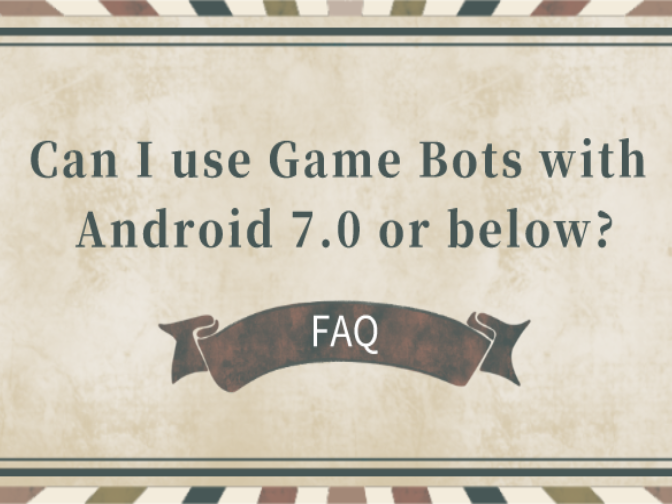 First of all, thank you for your support, as a team just starting out this support is our motivation to move forward.

Recently, we have received a few emails from users who want the Game Bots to support devices below Android 7.0. But sorry, because the core technology itself involved in our automation bots is not supported below Android 7.0 at the moment. For example, the technology to achieve a simulated swipe or click requires Android 7.0 or higher system to support.
We are here to help you with the following solutions:
1. Using Android emulator
Select the Android 7.0 and above in Android emulator to run Game Bots. You can try the following Android emulator "LDPlayer" or choose another emulator of your choice.
- LDPlayer: https://www.ldplayer.net/
2. Using the phone with Android 7.0 and above
You can also use Game bots in the future after replacing your device with Android 7.0 and above. We are working on and solving the technical issues, and hope we will support more games and more features in the future too!