League of Legends: Wild Drift Bot (LOL Bot) is under development by Game Bots, and it will come to players soon. So download Game Bots to run it when it releases.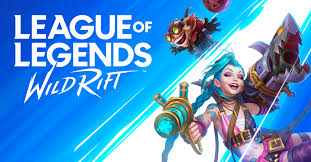 League of Legends: Wild Drift Bot(LOL Bot) is an auto-playing script for League of Legends: Wild Rift for Android 7.0+ devices. It supports auto farming CO-OP VS. AI Mode to get rewards automaically and more features are developing gradually.
Game Bots has released Hay Day Bot, Summoners War Bot, Clash of Clans Bot, Asphalt 9: Legends Bot, Tap Titans 2 and Zynn Bot etc. to benefit players.
If you want any bots for your favorite game or have any suggestion about LOL, don't hesitage to contact us. We welcome any advcie or suggestions with open arms. Contact: gamebots.run@gmail.com
Read More:
1. What is Game Bots? How to Download and Use It?
2. 100% working. Free coc bot. No root needed. Auto-farm coc resources
3. Hay Day Tips and Tricks Website You Must Need to Know

4. Hay Day Tips, Tricks, Hacks and News Collection
5. Hay Day Tips for Trees and Bushes, Building Machines, Animals, Animal Homes And More
6. Hay Day Building Material Tips Collection