As you know, Hay Day prepares various and egg-citing events for each week, which start at 8 a.m. UTC. Let's see what kinds of events players can participate in this week. Farmers, are you ready?
Monday: Farm Visitor Event (Yard Sale to earn more coins)
Tuesday and Wedsnesday: Global Town Visitor Event (to get diamonds)
Thursday: Town Visitor Event ( for 2x XP and Rep)
Friday: Fishing Production Event (Duck Salon and Net Maker, 30% boost)
Saterday: Finshing Production Event (Lobster Pool and Lure Maker, 30% boost )
Sunday: Truck Orders Event (2x Coins)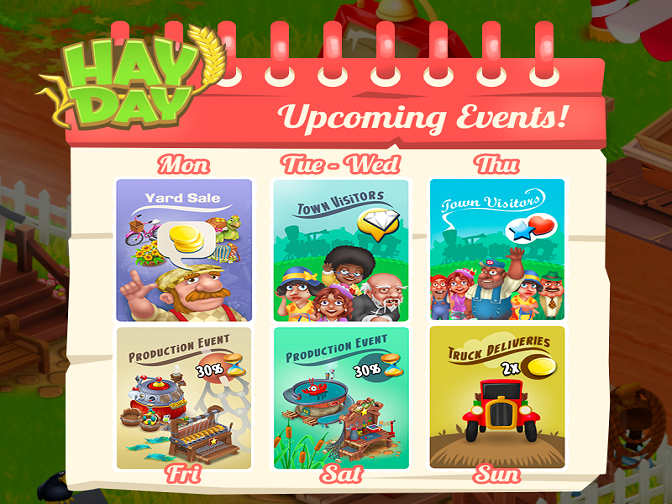 If you want to know the details of each event, please open the Event Board here after 8 UTC. Event Board will show you the requirement to complete events and then get bonuses.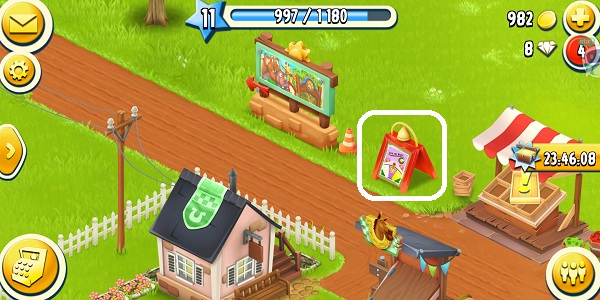 If you want to enjoy games more joyful during the event, using Hay Day Bot to automate your farm is a great choice. It supports all Android 7.0+ devices.


Hay Day Bot can automatically help farmers plant, harvest and sell crops like wheat, corns and carrots! Automate your farm now! Download it from Game Bots.
If you need any help, please contact: gamebots.run@gmail.com.