Summoners War x Street Fighter V crossover kicks off now on the newest version 6.0.2 Summers War. Five Street Fighters is already waiting for Summoners to summon from now to November 1st They are Ryu, Ken, M.Bison, Dhalsim and Chun-Li. Dhalsim and Chun-Li are 4-star monsters, and Ryu, Ken and M.Bison are 5-star monsters. You will meet them during the battles and see their unusual side than normal in Summoners War as they are redesigned for being more suitable for Summoners War.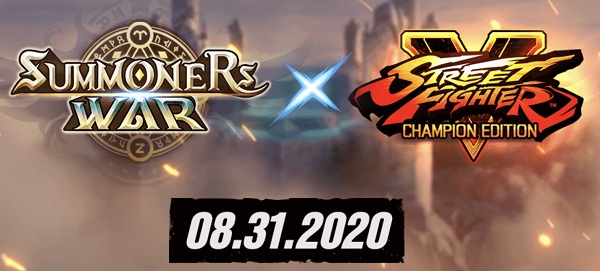 Moreover, in this epic crossover event, summoners will run into Dimensional Rifts in game's scenarios when farming your monsters. Clearing rifts will get rewards - Fighter's Seals which can be used in the event page to exchange it for unique rewards of this crossover event.
Speaking of farming monsters, Summoner War Bot with automatical farming feature is in the final test. If you want to utilize it on this event, please filll out the form to be the first to apply it to Summoners War.
https://s.gamebots.run/YJ3q6z
If having suggestions about Summoners War Bot, it is welcome to contact Game Bots team: gamebots.run@gmail.com