When you can't download Game Bots from Game Bots website, try to change DNS and then redownload Game Bots app. Check the detailed guide below.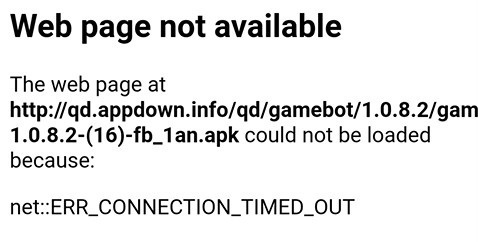 * Please connect WIFI and then perform the following steps. 
* Please Google it if the following is not suitable for you. We use Huawei Nova 3e for an example to show you how to change DNS. 
Step 1. Go to Settings -> Wi-Fi
Step 2. Press and hold on the connected Wi-Fi network 
Step 3. Choose "Modify network"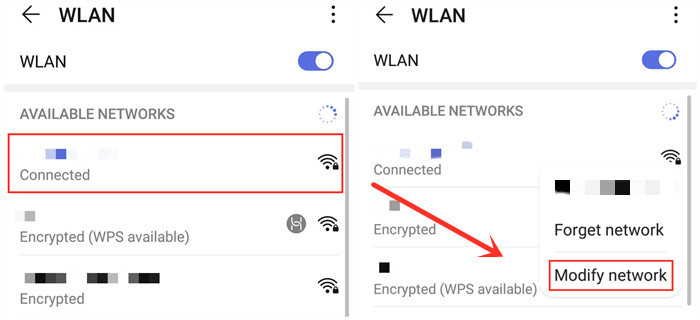 Step 4. Tick the box "Show advanced options"
Step 5. Press IP Settings and tick "Static"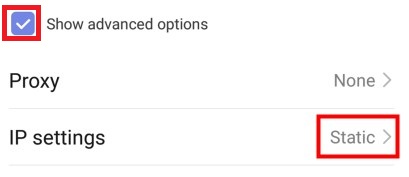 Step 6. Scroll down and find DNS1 and DNS 2
Step 7. Change DNS 1 into 8.8.8.8, and change DNS 2 into 8.8.4.4 (8.8.8.8 and 8.8.4.4 are Google DNS server IP addresses)
Step 8. Save the change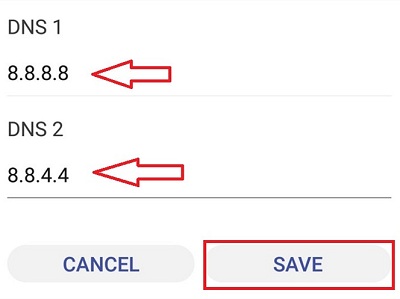 Step 9. Go to reinstall Game Bots.
If it can't work for you after you try, contact us right away: gamebots.run@gmail.com