Hay Day Vouchers are one type of currency to buy pets, decorations and make fishing lures. It is unlocked at experience level 20. As they are rare and hard to earn. We've collected fastest ways to get vouchers for free. Hope  they can help you.

Hay Day Vouchers have four colors you need to know, and they are sorted by rarity: Green < Blue < Purple < Gold. It can be purchased with diamonds for players but they are expensive. 15 diamonds is for one green vouchers ; 30 Hay Day diamonds for one blue; 50 for one purple and 80 for one golden. For part of players, purple vouchers are stingy than other colors in Hay Day. 
However, you can get them completely free in Hay Day with the tips and tricks below.
Fastest Get Free Hay Day Vouchers  ( Tips and Tricks )
Hay Day Voucher Tip 1: Fill boat shipments to get vouchers
The Boat is unlocked at the experience level 17 and need 14,000 coins to repair the dock first afer unlocking, then the boat will come to your farm to ask for goods. When players complete boat orders which contain serveral crates to be filled, players receive vouchers or puzzle pieces and leaderboard points instead. If you can't finish part crates, you can ask for help here. Check how to make coins fast with Hay Day Bot if necessary.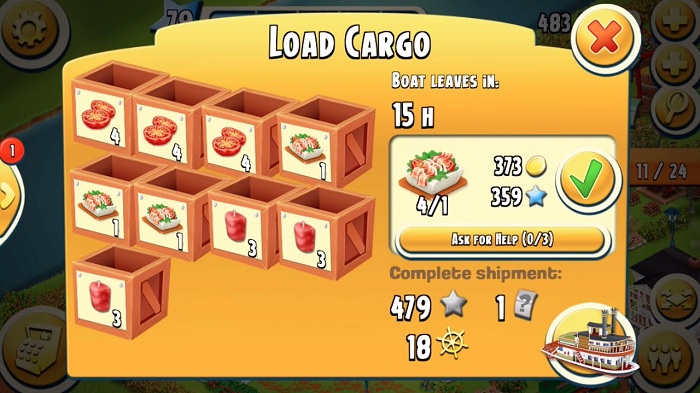 Hay Day Voucher Tip 2: Complete truck orders of metal bars and refined coal
To make metal bars and refined coal needs unlocking Mine and Smelter at the experience level 24, coal unlocked at the level 33. Mine, reparing it with 21,000 coins after unlocking, is for metal materials like silver and coal, and Smelter can be purchased at production building part from the Hay Day Shop.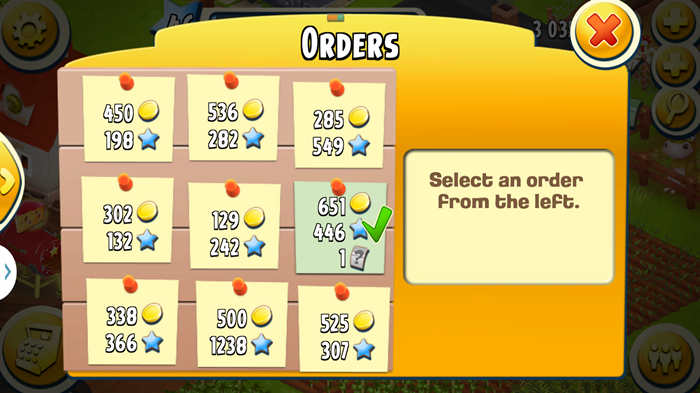 Hay Day Voucher Tip 3: Get Mystery Boxes on the farm and in the town.
Find and open mystery red toolboxes to get gifts like vouchers, diamonds, coins and the like on the farm. Everybody has two free chances to open red boxes. One is on your farm, and the other is on other players'. If you would like to open more boxes, you need to pay diamonds.
There is also a mystery box called treasure boxes with gifts near the town beach unlocked at the experience level 34.
Hay Day Voucher Tip 4: the Wheel of Fortune.
Spinning the wheel of fortune can get vouchers once in a while. There is one free chance to spin the wheel for different rewards, e.g decorations, foodie, crops, vouchers, and such like.
Hay Day Voucher Tip 5: Watching Night at the Movies.
There is a shining pink ticket near your mailbox, and that is Night at the Movies. It is ads of other games. After watching ads, players will get rewards like diamonds, building and clearance items, vouchers, or products. It doesn't always appear, so don't miss the chance to get free vouchers. Sometimes they are interesting and funny.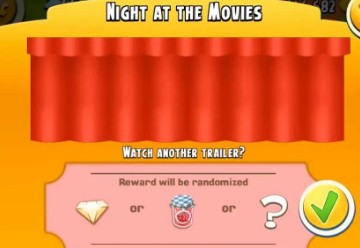 Hay Day Vouchers Tip 6: Personal Rewards in global events.
Global events are events where players from all around the world complete tasks and win global rewards like diamonds, boosterss, supplies, and vouchers. Global events last for a few days.
Hay Day Vouchers Tip 7: Win the Horseshoe rewards in derbies.
Derbies are limited events that occur in neighborhoods from experience level 18 onwards. A derby (a horse race) starts between neighborhoods and give them the opportunity to win prizes every week. It lasts 6 days, from 8am UTC on Tuesdays to 8am UTC on Mondays. 
The derby stand unlocks as the player repairs the neighborhood house. Derbies Rewards are won by reaching horseshoes. Each horseshoe gives players the possibility to pick one reward out of three. Players who do not complete any tasks do not get any derby rewards. Rewards can be one or more supplies, products, vouchers, boosters, expansion permits, puzzle pieces, exclusive decorations or diamonds.
Hay Day Vouchers Tip 8: Let Town Visitor View Your Sanctuary
The wildlife sanctuary or simply sanctuary is unlocked at reputation level 3 and is located on the right of the town. It is a house for sanctuary animals players unlocked.
When you have the sanctuary, some town visitors will wish to see a particular animal at the end of their stay in player's town. When players have the specified animal, the visitor will go and watch it for a while, then leave an extra gift. The gift can be diamonds, coins, vouchers, or any one of the supplies offered in the game.
(Reputation is the level system especially for town. It is similar to the experience level system players have on the farm. When players are in the town, players can service visitors to earn reputation points. )
Hay Day Vouchers Tip 9: Accomplish truck orders for Jewelry
At the experience level 38, players can unlock Jeweler that is the production building for Jewelry. It is used to make bracelets, necklaces, diamond rings, iron bracelets and flower pendants with diamonds. Selling jewelry through the truck rewards players with a random voucher.
Hay Day Vouchers Tip 10: Seasonal Mystery Gifts in the fishing area.
Seasonal mystery gifts appear in the fishing area when the time is in: Halloween, Christmas, New Year's, and Chinese New Year's. These are never locked. Each gift can contain a supply item, a lure, a voucher, a seasonal decoration, 1 to 3 diamonds, or the Secret Coffin, a unique decoration given by the Halloween ghost.
You may be intersted in:
[Hay Day Tips] How do you Spend Hay Day Vouchers?
More Hay Day Tips
[Hay Day Tips] The Complete Guide to Free Hay Day Diamonds
[Hay Day Tips] How to Get Hay Day Building Materials Fast
[Hay Day Hack] Can I Hack Hay Day on Android?    
Hay Day Tips] The Best Guide of Getting Hay Day Coins for Free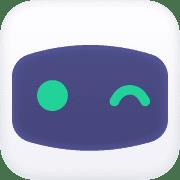 Hay Day Bot
- With Hay Day; - Auto plant (Wheat、Corn、Carrot); - Auto harvest; - Auto sell them in road-side shops; * Support all Android devices (Requirements: Android 7.0+)
2021-12-08 | V1.4.4
Get