Tap Titans 2 Bot is a Tap Titans 2 farming robot, which integrates auto upgrade, auto ascend and auto combat. As a result. players run Tap Titans 2 Bot to farm Tap Titans 2 and enjoy higher Sword Master and Heros.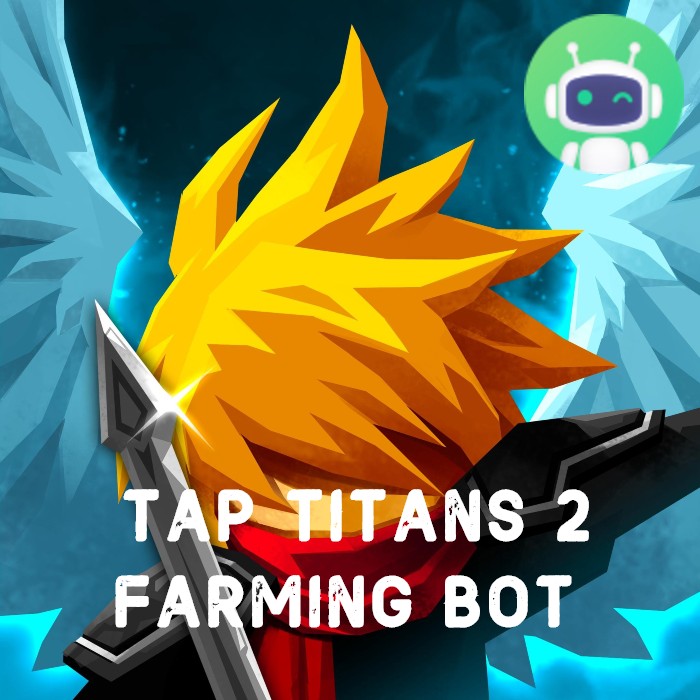 Tap Titans 2 is a full idle RPG game which focuses on tapping the screen repeatedly to damage the Titans. The higher level your Sword Master and heros are, the quick damage will be dealt. The faster you tap the screen, the quick damage will be made. Therefore, tapping and upgrading are the most important parts of Tap Titans 2. 
Although a host of players enjoy Tap Titans 2 due to its ease and relaxation by tapping the screen, sometimes it is a little tired for doing the same steps like a circle: upgrade > defeat titans > upgrade. In order to degrade the tireness, when you don't want to play it on your own, using Tap Titans 2 Bot to farm Tap Titans 2 is able to  decrease the tireness and increase the delight of Tap Titans 2. It must be enormous enjoyment watching Tap Titans 2 Bot automatically defeat titans, automatically upgrade Sword Master and heros including auto prestige for you! 
Download this mighty and effective farming bot for Tap Titans 2 to journey an epic clicker RPG advanture! Have fun!

If having suggestions and problems about Tap Titans 2 Bot, it is welcome to contact Game Bots team: gamebots.run@gmail.com
For problem feedback,  please follow this guide to feed back to us as we can deal with the problem effectively. 
How to send Email feedback in Games Bots?