Completing orders by truck is one of the approaches on Hay Day to get coins. The quick way to get cash on Hay Day via Truck order is to tear less valuable orders, keep the most profitable and finish them.(Orders will recovery after 2-30 mins depending on players' level) Although it is simple, here are some strategies you need to know for making more Hay Day coins via truck orders. Have a look.
[Hay Day Tips] Strategies to quick Get Coins on Hay Day via Truck Order
1. Set the criteria for measuring how good each order is.
Need criteria to fast measure whether the order is profitable for accomplishment as you can't measure every item from orders and then decide if you take it. Therefore, when you have criteria, you could quickly make a decision: tear or not tear. Here are some standards for reference.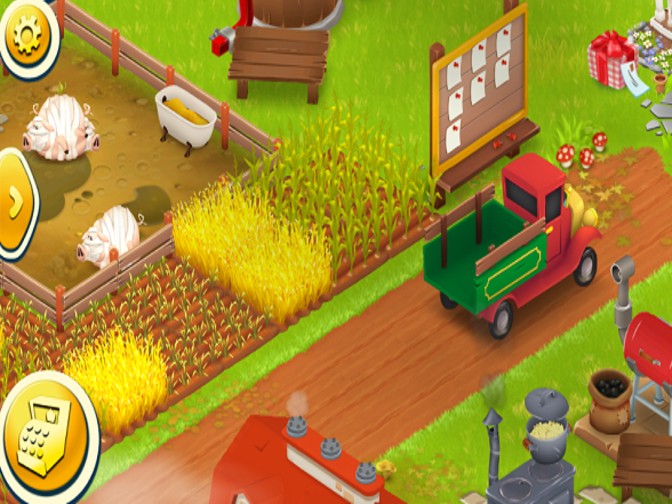 A. Only reserve orders whose amount of coins is more than twice or triple experience.
The accomplishment of truck orders will claim rewards of coins and experience. Parts of orders have experience much more than coins. Parts are the opposite. So only keep requests with more coins rather than experience. 
B. Only finish orders whose amount of coins is over a certain amount of coins based on your level.
The value of each truck order is based on the cost of what kinds produce your level can provide. Set a certain amount to quick tear orders below, and maximize your benefits. For example, you could set 200/300/400 coins as a standard. Only take orders with coins around them to earn more Hay Day coins. 
C. Only complete orders with lower complexity.
Besides those standards, some people will add one more rule as a standard: only take orders with three items or two items. As you know, if finishing orders that require a lot of goods takes a lot of time, it will drag down the speed of completing other valuable orders.
2. Don't hesitate to discard orders below your standards and firmly follow it.
After you make a standard to filter orders, firmly following it and tearing orders will bring more coins to you as you don't hesitate to decide whether to do it or spend a lot of time to finish fewer coins orders. The speed of earning coins will boost than ever.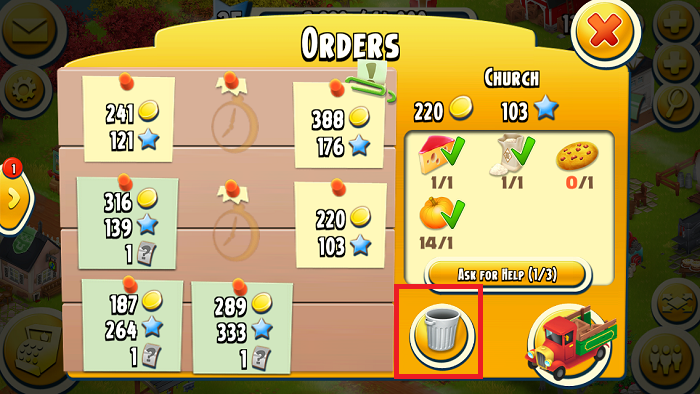 3. Keep your eye on Truck Delivery Event.
There is an event for truck orders to double coins of each order. It usually lasts at least one day so you can prepare items before and keep the most profitable orders until that day. If you are interested in the event, see Tricks to Fast Make Coins by Hay Day Task to get more information.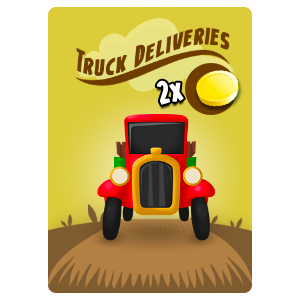 4. Make more Hay Day coins via adding produce value.
Last but not the least, there is a gameplay for produce machine: reach a certain amount of using machine time and the good value will add 10% coins for each truck order. Read More: [Hay Day Tips] Make more Hay Day coins via adding Produce value
More Hay Day Tips
[Hay Day Tips] How to Get Hay Day Building Materials Fast
[Hay Day Tips] The Complete Guide to Free Hay Day Diamonds
How to Create Multiple Accounts in Hay Day?
Transfer Coins to Friends on Hay Day Guide