Mario VS. Luigi Rally is in full swing. How is your team performing? Do you want to boost your team and win the race? Mario Kart Tour Bot is the best helper you want most right now.


Mario Kart Tour Bot is an automatic robot for Mario Kart Tour Anroid 7.0+ devices, which is intelligent and safe for you created by Game Bots team. Pick up your powerful drivers and equipments, and rush in rally without efforts day and night for you and your team. 
That's not all. Mario Kart Tour Bot is safe to use as it works over the official app: Mario Kart Tour and simulates people's gesture to play the game. Mario Kart Tour Bot doesn't change anything in the game so it is not "cheat".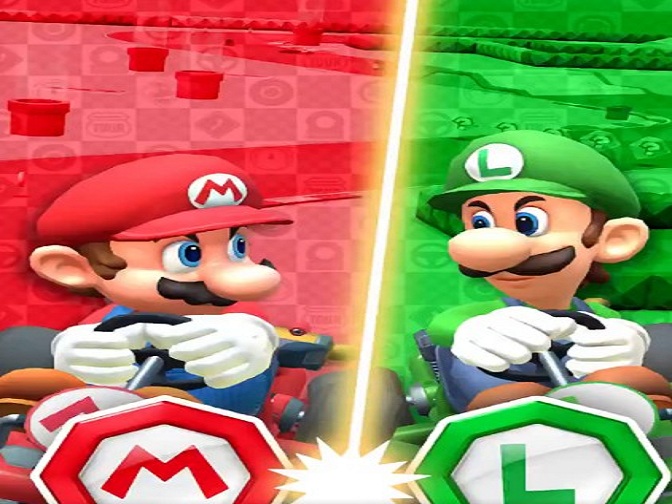 As players can use drivers from the team they pick up to get more points for the team in this Rally, selecting a course which is your team driver favorite is the key to using Mariop Kart Tour Bot! Don't wait. Heav over to Game Bots and enjoy the boost. If you would like to know Mario Kart Tour well,  please check: Everything you need to Know about Mario Kart Tour Bot to Auto Farm Cups and Coins
How do You Boost your Team in Mario VS. Luigi Rally with Mario Kart Tour Bot?
1. Download and install the Game bots app on Android phone first. 
2. Download Mario Kart Tour Bot from Game bots. 
Note: Need to allow floating window and accessibility permission for Game Bots. Otherwise, it won't work over on Mario Kart Tour official app..
3. Open and chanage Mario Kart Tour Settings.
Note: Navigate Menu > Settings> to set your Mario Kart Tour as the picture shown. Check [About] on Mario Kart Tour Bot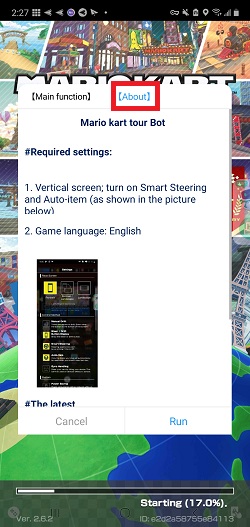 4.  Set the bot after you navigate the cup which has the course that your team driver' favorite.
Select [Choose a cup] Mode and select the position of the course on Mario Kart Tour Bot panel. Choose 50 CC as it can make the bot have the high rate of winning.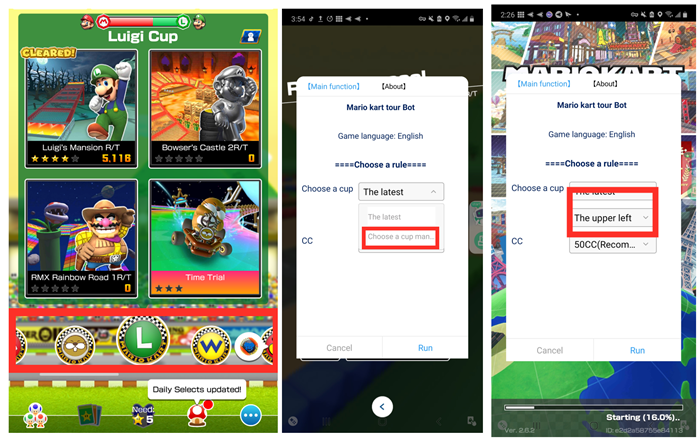 5. Run Mario Kart Bot and wait a while.
You are able to check Mario Kart Tour Bot working status in the upper left corner after running it.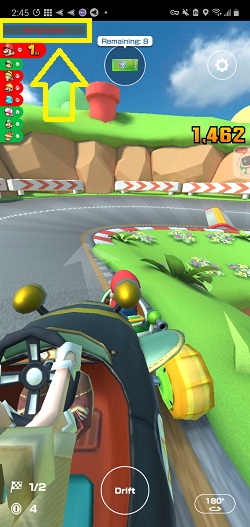 6. Tap the floating panel again to stop it if necessary.
Now you can boost your team with Mario Kart Tour Bot. Players, embark on your journey of victory with Mario Kart Tour Bot!
Feedback

If having suggestions and problems about Mario Kart Bot , please contact Game Bots team: gamebots.run@gmail.com
FAQ
1. Solutions to Game Bots Crash
2. How to Use Game Bot Correctly