Hay Day Bot  V1.4.0 update has been out! This update is new interface of Superce ID login compatiable and support Chinese. Now players can enjoy better multiple account farming experience in each Hay Day farm. Run the newest Hay Day Bot in Game Bots!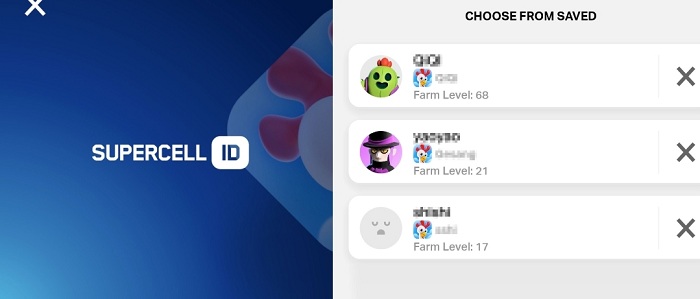 [What is New in Hay Day Bot V1.4.0]
1. Compatiable with new Supercell ID.

2. Support Hay Day in-game language - Chinese.
3. Hay Day Bot has a Chinese interface.  
Notice: Need to manually switch the game language to English or Chinese when using Hay Day Bot. 
 [How to switch the language of Hay Day Bot to Chinese]
1. Tap Hay Day Bot floating window and navigate to [About] and select Chinese.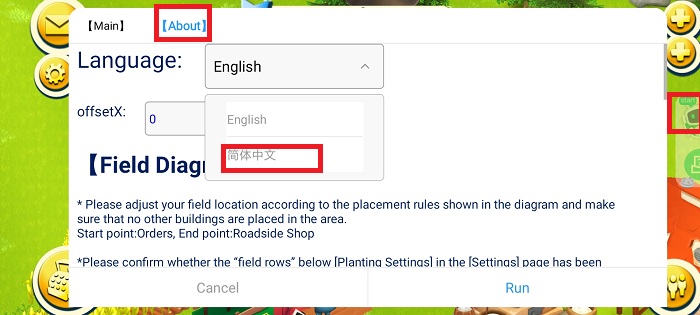 3. Run the bot to execute the change.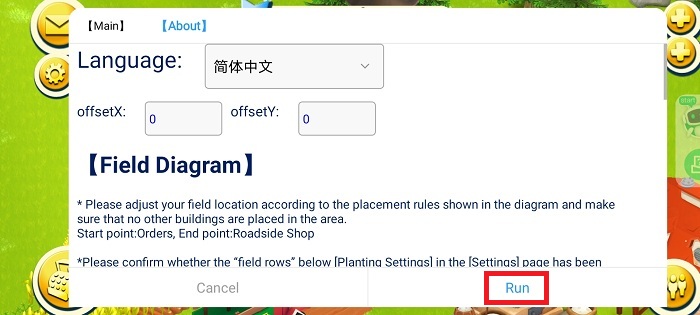 4. The interface is Chinese now and enjoy the game as usual!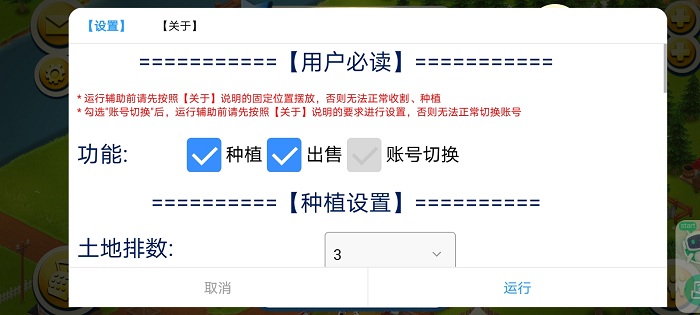 [Hay Day Bot Tutorial ]
1. Download and install Game bots app on Android phone first.
2. Find Hay Day Bot from Game bots.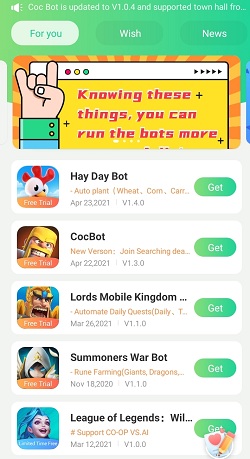 3. Tap "Get" near Hay Day Bot and select 1.4.0 Hay Day Bot.
V.1.3.2 Beta is a test version. If there is no special requirement, there is no need to install this version.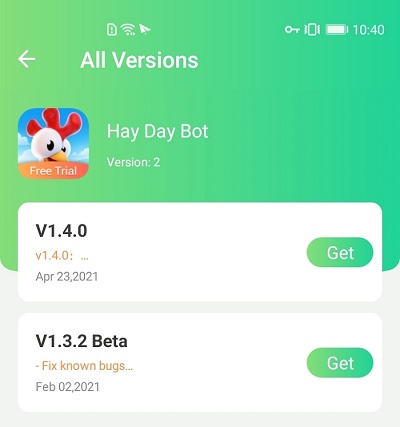 4. Select Hay Day App for Hay Day Bot.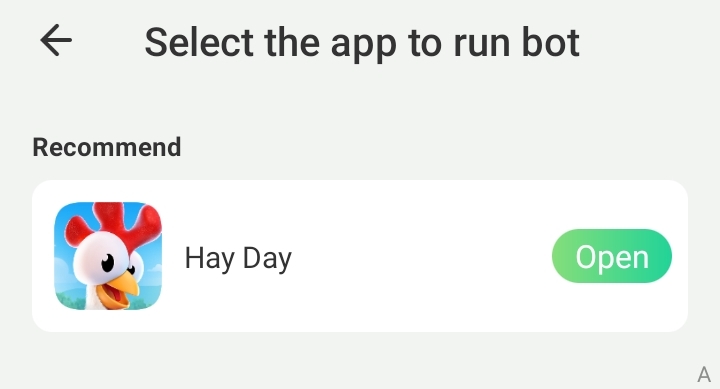 5. Allow permission to run Hay Day Bot working over Hay Day. (Why does Game Bots Need Those Phone Permissions?)
6. Open Hay Day automatically and a floating green bot window appears.
7. Adjust your fields based on the [About] requirements and set Hay Day Bot as you wish.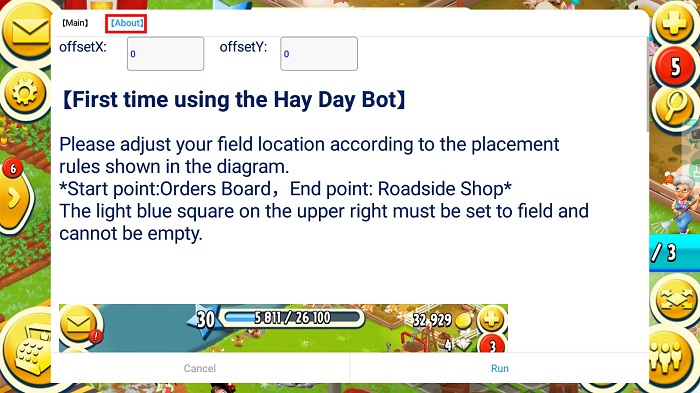 8. Run Hay Day Bot to automatically play Hay Day for you!
If you are interested in how to auto farm multiple farms, check this out:[Guide] How to Correctly Customize Multiple Hay Day Farms on Hay Day Bot
Hay Day Bot FAQ
1. Solutions to Game Bots Crash
Hay Day Tips
If you would like to know useful and effective Hay Day tips, check our Hay Day website to get. There are Hay Day coin tips, Hay Day diamond tips, tips for Hay Day land expansion materials, Hay Day building materials, Hay Day Wiki and Hay Day Hacks and Cheats for you. Enjoy!  
If having suggestions and problems about Hay Day Bot, it is welcome to contact Game Bots team: gamebots.run@gmail.com